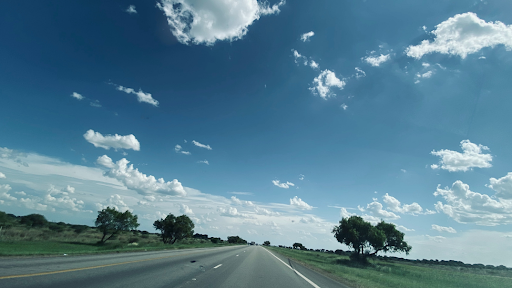 Living in a country as big and beautiful as ours, there are many places waiting to be explored for a weekend getaway or longer holidays. One of those places is Gauteng's northern neighbour, Limpopo province.

Estimated reading time: 7 minutes, 35 seconds.
Why Limpopo, you may ask? Well, for one it's close enough for a weekend away from the hustle and bustle of Jozi. Limpopo is bushveld country–grasslands, thorn trees, the magic baobab, and effortless blue skies. Host to a wealth of incredible scenery and a mysticism shrouded in age-old history, Limpopo is known as the place of peace and friendliness. Lying to the very north of the country, it is also famous for its waterfalls, trout-filled rivers, forests, and wildlife. Visit the mountain hamlet of Haenertsburg, the world's largest baobab tree at Sunland, the ancient cycads at Madjadji village, the ruins of Mapungubwe, the Kruger National Park, Bela Bela, Tha Vondo Forest, & Lake Funduzi.
The province's capital city, Polokwane, is the perfect starting point before exploring the rest of the province. With the fuel-efficient Suzuki Ignis, you can explore far and wide! It offers a variety of accommodation options, ranging from lodges and hotels to camping, glamping, and self-catering chalets. Close by there are also a multitude of activities to explore–our top five includes:
Going for a game drive in the Polokwane Game Reserve, which is home to over 50 game species, including the rare white rhino, sable antelope, and giraffe.
Located 9 kilometres south of the city, the Bakone Malapa Open-Air Museum is another "must-do", evoking the customs of the people who lived here over 300 years ago. The on-site cultural village has been authentically reconstructed to give visitors insight into the history of the Bakone people and their way of life.
In town, the Hugh Exton Photographic Museum is set in a restored 19th-century church and covers Polokwane's first half-century as well as the second Anglo-Boer War through the work of the prolific photographer who left behind some 23 000 glass negatives.
Just 18 kilometres south of Polokwane, the Makapan Valley and Cave is famous for its fossils, some of which are the oldest in the world.
The WildThingZ Bird and Reptile Park at Meropa Casino and Entertainment World comprises the Bird and Reptile Parks as well as the Butterfly Park and Insectarium, and offers hours of entertainment for young and old, with numerous displays and information sessions. There are over 200 magnificent indigenous species.
From the capital city, any direction is good because of a variety of attractions and interesting places to visit. If arts and culture is your thing, visiting the artists, musicians and textiles makers of the Ribola Art and Culture Route in the far north could turn into a multiple-day itinerary. You get to explore traditional young artists in their home villages, where one can view their pieces as well as see how traditional Venda people live.
Another favourite is the archaeologically significant Mapungubwe Heritage Site in the Mapungubwe National Park. The interpretive centre and museum near the main gate take you on a journey of the culture and history of the people who lived here from 1220-1290 AD when they traded with Egypt, India, and China. Take a guided heritage walk up 147 steps to the top of Mapungubwe Hill to see the graveyard of kings after witnessing the famous golden rhino statuette that was discovered here.
The Park is surrounded by some amazing game lodges and the rest camps inside the park range from ultra-lux to basic for a wild camping experience. It is home to the Big Five and the region's flora is incredibly varied, with larger-than-life Baobabs peeping out over the vegetation and offering some of the best birding in South Africa. From the viewing decks in the park, you can see where the Sashe and Limpopo rivers meet and where Zimbabwe, Botswana, and South Africa join along the riverbanks. The four decks–including a sunset and sunrise deck–give an expansive view of this magnificent river and great landscape photographic opportunities.
If you like legends and stories giving you goosebumps, be sure to visit Lake Fundudzi & Thathe Vondo Forest. Whispered stories of a great white crocodile, a giant python, and a village of cursed people at the bottom of a lake can all be discovered with informative and interesting guided tours. Not to mention the Cave of Hearths, where rock art and a human mandible show testament to some of our earliest ancestors.
For nature and flower lovers, the Magoebaskloof Spring festival is a feast of colours and a feast for the eyes. The centrepieces are the amazing number of orchids grown in the Magoebaskloof Hotel gardens, but in spring many other plants put on a living painting. The hotel itself was built in the 1930s but was almost completely destroyed by fire in 2004. Magoebaskloof–located between Tzaneen and Polokwane–was once completely inaccessible to humans due to its dense vegetation, but nowadays you can explore the stunning scenery with an array of hiking, quad biking, mountain biking, and 4x4 trails–simply spectacular! A highlight would be the Magoebaskloof Canopy Tour, taking you through dense, verdant greenery, misty waterfalls that tumble to the ground in dramatic rumbles, and peaceful forests that are home to a huge variety of animal species. Suspended metres above the ground from comfortable safety harnesses, you can glide above the beauty, seeing it from a new perspective that allows increased visibility and scope. Throughout the tour, the guides will point out plants, birds, and other interesting sights so that you get the opportunity to see as much as possible. All of the slides overlook the stunning Groot Letaba River and the Letaba River Gorge. This is, without doubt, one of the most breathtaking waterfall gorges in the country.
Another natural must-visit in this province is the Waterberg, one of the oldest mountain ranges in the country, and the first biosphere to be declared a UNESCO World Heritage site in South Africa. You can find everything from diverse bird species to big game and even bigger trees in the Waterberg Biosphere. For those who like spelunking, there is no shortage of caves to explore–just make sure that you do it with a guide and not alone!
And speaking of mountains, the Zoutpansberg Skirmishes Route takes you across the beautiful Soutpansberg–a range of gorgeous mountains in the Limpopo Valley named after the salt pan on its western end. At its east end is the Matikwa Nature Reserve. The province is steeped in history as the Zoutpansberg Skirmishes Route is also a must for avid history buffs or anyone interested in how this set of mountains was involved in the Anglo Boer War.
For those who enjoy the creepy crawlies, the Khamai Reptile Centre–located 15km outside of Hoedspruit–offers an insight into the reptile life in the province. This area has a particularly high concentration of snakes and therefore there is a high frequency of interactions between snakes and people, making this a prime location for reptile-related research and public education. Each animal's habitat has a legend with lots of useful information regarding feeding, venoms, distribution, and other interesting facts about the animal on display. If you are interested, you can also book for the Interactive and Photographic tour where you are given the opportunity to have a hands-on experience. Another reptile highlight is the Thaba Kwena Crocodile Farm in Modimolle, the largest commercial crocodile farm in the southern hemisphere. They have approximately 22 000 crocodiles of varying sizes and export crocodile products.
For conservationists, Moholoholo Wildlife Rehabilitation Centre and Hoedspruit Endangered Species Centre are must-visits. Hoedspruit Endangered Species Centre (HESC), has been in operation for almost 30 years and is one of South Africa's leading conservation and rehabilitation centres for Rhinos and Elephants, as well as being respected for having one of the longest-standing, and most successful cheetah breeding and conservation programmes in the country too.
Closer to Jozi, you can embark on an adventure with elephants at the Zebula Golf Estate & Spa for a hands-on educational interaction that introduces you to these gentle giants. Additional activities such as Bathing & Nature walks with elephants, elephant game viewing experience, romance in the bush, photography, filming, and other tailor-made activities are also available. Also only a stone's throw from Jozi you will find Bela Bela, easily accessible via the N4. Formerly known as Warmbaths, the region is well known for its resorts full of natural hot springs. Relaxing in the steaming mineral water is not only good for the skin but the soul as well.
For the adrenaline seekers, Limpopo offers various destinations for canoeing, abseiling, ziplining, and incredible hikes. One of our favourites is George's Valley Gorge, between Haenertsburg and Tzaneen, right in the heart of the Groot Letaba River's journey through gorges and gullies, where you can abseil, zipline, go kloofing, tube, rock climb, hike, horse ride, and mountain bike. Its convenient location makes it the ideal stopover for those travelling to the Kruger National Park and the brave little Ignis easily navigates the gravel roads en route, never backing away from a challenge.
Wow–putting this together we realised Limpopo has so much to offer, as does every province in this beautiful country of ours. Make 2022 your year to explore your own backyard. Book a test drive with the Suzuki of your choice, download our guide to planning a road trip, and head out.
Limpopo offers adventure, conservation and beautiful landscapes all in one. Why not book a test drive in one of the Suzuki family members and head out to explore!