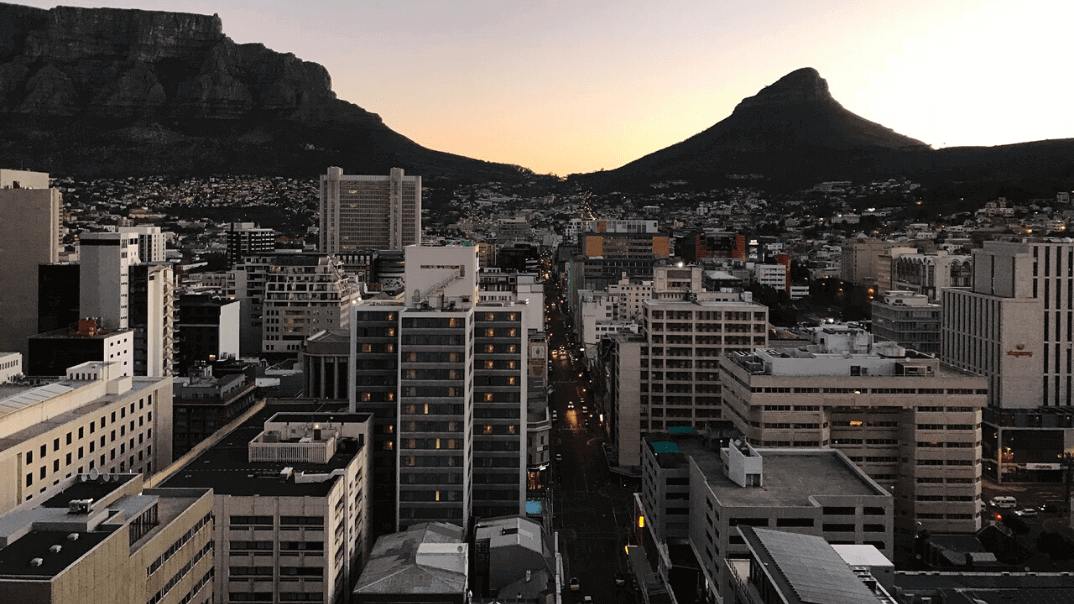 Sometimes even local Capetonians can feel like tourists in the Mother City, because with so much at your fingertips it's difficult to know what to do in your free time. You could visit penguins, climb boulders, sip on cocktails, adventure through 4x4 trails, surf the famous Dungeons, or relax into the epicure culture of Cape Town.
Estimated reading time: 3 minutes, 54 seconds.
We know it's tough! That's why we've put together this guide - so you don't miss out on four hot spot destinations for your holiday in the Cape. We've also included insights into which Suzuki to use to get the best out of each adventure.
Four Hot Spots for weekends in Cape Town
1. Bree Street bar hopping on Friday night
Cape Town's Bree Street comes alive on Friday nights. With a stretch of popular restaurants, bars, clubs, and night markets, Bree Street is the ideal place to let down your hair and throw on your dancing shoes. Featuring incredible venues like La Parada, Max Bagels, and Arcade, you can get everything from custom burgers to buttered lobster, savvy cocktails, cold draughts, and dancing the night away.
As with all popular hang-outs, parking can become a bit of a nightmare especially if you want to arrive as the late night energy kicks in. That's why driving a smaller hatchback, like the Celerio and the Swift, is a great solution for fitting into those little side - street spaces.
2. Enjoy a family outing to Kalk Bay
Known not only for its beautiful beach-town atmosphere, Kalk Bay boasts a host of great restaurants and activities for families to enjoy on a lazy Saturday.
Again, parking can be tricky depending on when you arrive, but a family-sized hatchback like the Baleno is sure to always find a spot along the main road. It's best to arrive early, take a leisurely walk down the pier and say hello to the local seals, grab lunch at Olympia Bakery, and then perhaps spend time wandering the Kalk Bay Bookstore or lazing on the beach. Best of all is that you can end your day off with an ice-cream cone from Ice Cafe, choosing from any of their flavours of the month.
3. Adventure in the Cederberg Mountain Trails
If city slicking gets too much, and the vast landscape surrounding the Mother City beckons those adventurous hearts, take a drive to the Cedarburg. Only an hour and a half drive from the city, this impressive mountain range features numerous camping sites, hiking trails, 4x4 tracks, and unexplored waterfalls.
Even if you don't drive a sturdy SUV, like the Grand Vitara, the Cederberg are open to you. Most roads are tarred, especially those to the popular camping sites and hiking trails, and accommodate almost any vehicle. If you like the idea of going off-road, then this is the perfect hot spot for you to visit… the 4x4 trails take you into the mountains, exploring landscapes that few get to lay their eyes on, and putting your driving skills to the test.
You might find great food, vibey bars, beautiful beach towns, and mountain trails elsewhere… but what Cape Town offers that no other city can, is the stunning Cape Point.
Cape Point is a pristine nature reserve located at the (you guessed it) most southern point of the Cape Town area (only beaten by Cape Agulhas, which is found to the east). It boasts undisturbed beaches, roaming wildlife, scenic drives through the coastal fynbos landscapes, and a stunning restaurant just below the iconic stone-built lighthouse.
Getting there can be an adventure in itself. Beginning early in the day for the two- hour drive sees you setting out from the city centre, passing between the city's two famous peaks (Table Mountain and Lion's Head), and an urban SUV comfortably makes the trip through Camp's Bay, along the cascading Chapman's Peak Drive (perhaps stopping for a snack and a drink at The Twelve Apostles Hotel), and through the Cape beach towns until you arrive at the nature reserve for a light lunch.
Whether you find yourself driving an urban SUV, a family hatch, or any swift Suzuki, Cape Town has something for everyone. The beautiful Mother City encourages exploration, both in and out of the city, because there are incredible discoveries around every corner.
Adventuring through the Cape can be a blast, but only when you ensure that you're safe at all times. Read our free driver protection and safety eBook here.
---
If you liked what you read about our Cape Town hot spots, why not subscribe to our blog and be the first to receive fresh content. Subscribe here.