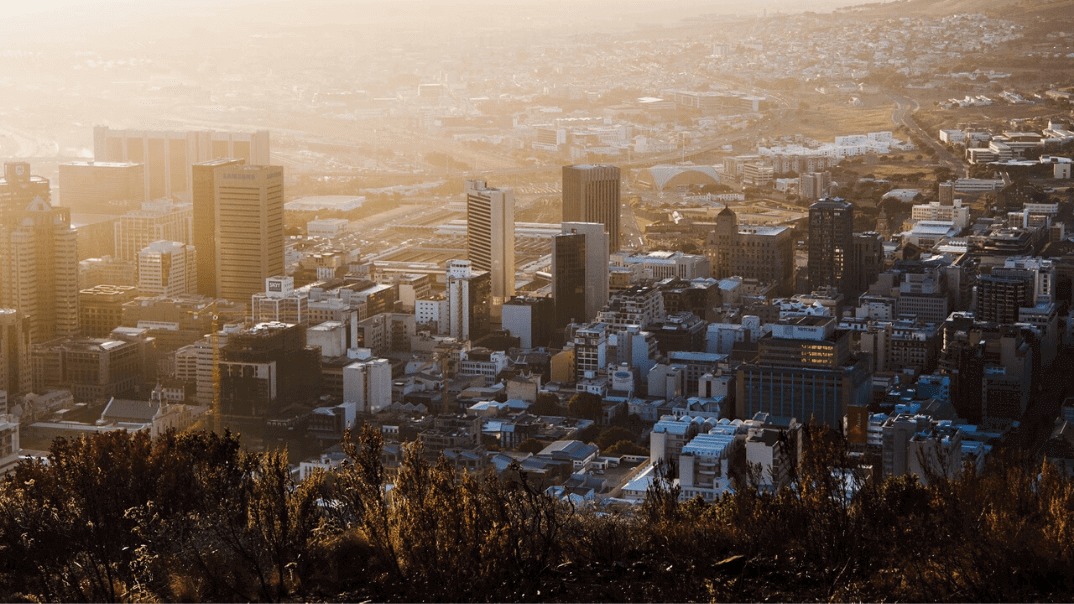 Johannesburg is one of Africa's most bustling and beautiful cities with lots to eat, drink, see, and Instagram. Find out which places to visit for a fun and interesting weekend.
Estimated reading time: 4 minutes, 0 seconds.
Johannesburg is one of Africa's largest cities and it offers a wide variety of fun things to do, unique restaurants offering delicious foods, and lots of sightseeing. Johannesburg, affectionately called Joburg, or Jozi, has contemporary galleries, historically-rich museums, modern restaurants, and a vibey nightlife that caters for everyone.
Grab a bite!
In fast-paced Joburg you'll find many places where you can eat breakfast, lunch or dinner and restaurants your kids will enjoy. There are also plenty of fine-dining destinations in trendy Joburg. DW Eleven-13 in Dunkeld West is a culinary gem where you can experience South African contemporary cooking through their use of flavours, textures, and ingredients.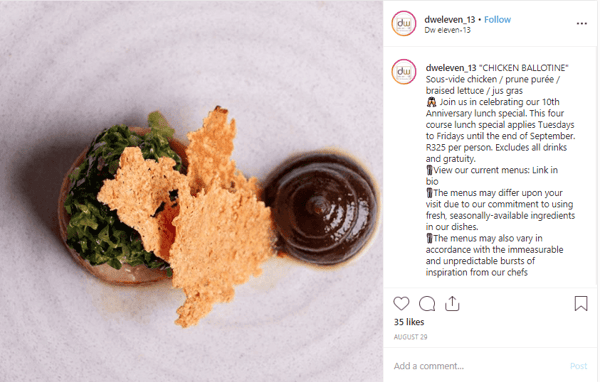 Looking to get a great burger? Well, local television personality, Maps Maponyane, recently launched his first restaurant called Buns Out in Linden and everyone on social media has had only great things to say so far. Other great burger joints in and around Joburg are Dukes Burgers in Greenside and Melville, Craft in Parkhurst and Fresh Earth for the conscious eaters who are vegan, vegetarian or banting.
If you're in the market for some authentic African cuisine, Epicure by Chef Coco in Morningside is a great place to start. You can expect not only South African classics such as umphokoqo with amasi but dishes from the rest of the continent like Congolese guinea fowl with palm nut sauce and cassava leaves. Lucky Bean in Melville is also a popular place to get hearty portions of South African comfort food.
Trendy neighbourhoods
Braamfontein
This social centre, on the corner of Juta and De Beer Streets in 'Braam', buzzes on the weekend. The Neighbourgoods Food Market is the place to be on Saturdays, where it attracts many people with live music, decadent desserts, delicious food, and mouth-watering cocktails. It's a great place to have an awesome Saturday afternoon with friends and family. At night, there's a bar scene that attracts a young, hipster crowd with popular spots being Great Dane and Kitcheners. During weekdays, many go to Father to get an amazing cup of joe - arguably some of the best coffee in town!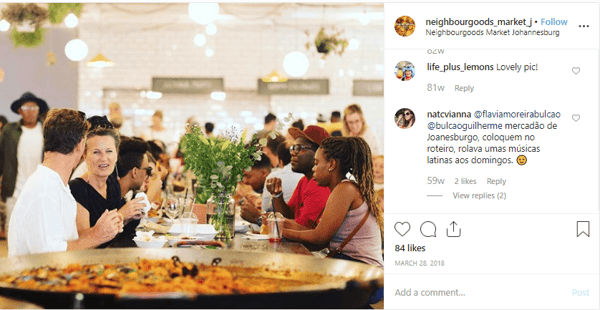 Maboneng
Maboneng has become Joburg's creative and artistic hub where old warehouses have been repurposed into galleries, studios, restaurants, and apartments. Like Braamfontein, weekends are when Maboneng comes alive, especially on Sundays because of the Market On Main. A great weekend spot in this part of Jozi is the Living Room on Kruger Street that provides a wonderful view of the city skyline.
Activities galore
Jozi is filled with a rich, diverse, culture and history which you can experience at any of these museums and galleries. The Apartheid Museum gives tourists and locals alike an in-depth look into the country's painful past, honouring all those who fought for the democratic country we love. The Museum of African Design is one of a kind, with exhibitions every quarter that focus on African fashion, architecture, and landscaping. Not forgetting if you are up for a fun filled bicycle tour ride around Soweto, visit Lebo Cycle Tours that visits iconic sights in Soweto.
The James Hall Museum of Transport houses an extensive collection and tells the story of transport in South Africa, including locally manufactured electric cars. Some galleries to consider visiting are the Gallery Momo, where you can view local and international contemporary artworks and The Circa on Jellicoe Gallery that exhibits contemporary artwork and technology.
Experiencing the bush close to Jozi
Even in the urban jungle of Johannesburg, you can experience the South African bush. Game lodges and nature reserves are only a stone's throw away from the bustling city, to give you a much-needed break. The Dinokeng Game Reserve has 30 lodges for you to choose from and you can experience things such as microlight flights and self-drive routes - which you can do in your Suzuki S-Presso and Suzuki Ignis. The Rietvlei Nature Reserve is a place of relaxation with beautiful open plains and undulating hills, where you can see iconic animals such as cheetahs and buffaloes.
Riding around the streets of Joburg is easier and much more fun in an S-Presso or Ignis. It also gives you the option to go to the not-so-far bush getaways and come back to the vibey streets of Braamfontein or Maboneng. With so much to do and see in Jozi, riding around in an Ignis won't just be fun but fuel-efficient too.
Keeping track of your business travel can be a real pain but we have made this very easy for you by providing a simple travel logbook to log all your business travel so you can get that SARS claim right.
---
For more expert tips and safety advice, subscribe to the Suzuki blog. You'll receive all of our latest content straight to your inbox.