Hot days call for a deliciously different take on salads and even lasagne!
As sponsors of both Ultimate Braai Master and Sarah Graham's Food Safari, we're passionate about food! As summer rolls in the Suzuki Way of Life definitely includes some of these delicious recipes - from an interesting take on salad to prawn ceviche. What's your summer standard?
1. Caprese picnic loaf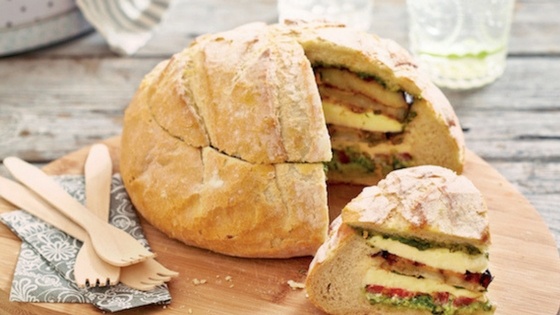 Serves 4
Ingredients
2 brinjals

1⁄4 cup flour

Salt and black pepper

Vegetable oil, for frying

1 large round loaf

100g basil pesto

3 large ripe tomatoes, thinly sliced

200g buffalo mozzarella, sliced

Handful fresh basil leaves
Method
Cut the brinjals into 1.5 cm thick slices. Dust in flour and season.

In a large saucepan set over medium to high heat, fry the brinjal slices until golden brown. Drain on paper towel.

Slice the top off the round loaf and remove the inside.

Spread the base of the loaf with pesto. Then layer with the tomatoes, mozzarella, brinjal, basil leaves, black pepper and salt. Continue layering with ingredients until full.

Place the lid of the loaf back on top. Slice into wedges and serve.
2. Morogo and sweetcorn quiche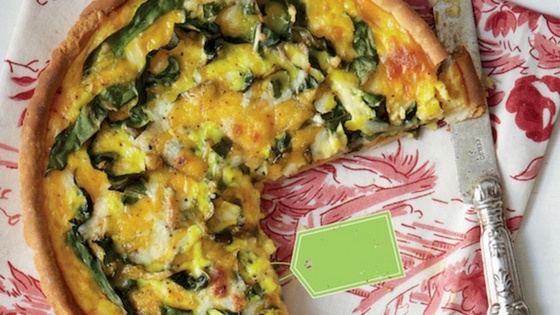 SERVES 8
Ingredients
400g ready-made shortcrust pastry

Flour, for dusting

410g tin creamed sweetcorn

600 ml cream

8 eggs, beaten

Pinch of ground nutmeg

Salt and white pepper

150g cheddar, grated

80g mozzarella, grated

400g morogo, chopped
Method
Preheat oven to 220°C.

On a floured surface, roll the pastry to 1⁄2 cm thick. Line a large quiche tin with the pastry, cover it with baking paper, fill with dry rice or beans, and bake for 12–15 minutes. Remove from the oven, discard the rice or beans, and leave to cool.

In a large bowl, whisk together the sweetcorn, cream and eggs. Season with nutmeg, salt and white pepper.

Sprinkle half the cheese on to the pastry. Pour in the egg mixture. Top with morogo and remaining cheese.

Bake for 15 minutes. Then reduce heat to 175°C and bake for a further 25 minutes, until the crust is golden and the filling has set.
3. Summer lasagne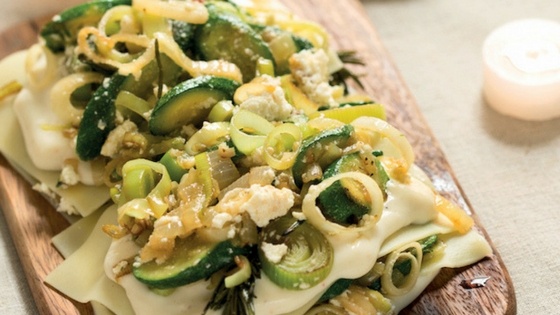 SERVES 4
Ingredients
50g butter

1⁄4 cup flour

2 cups milk

1 tbsp lemon juice

1⁄2 tsp cayenne pepper

1⁄2 tsp paprika

Salt and pepper

1 tbsp olive oil

5 medium baby marrows, sliced diagonally

3 large leeks, sliced

1 large onion, peeled and chopped

2 rosemary sprigs, roughly chopped

180g ricotta

330g lasagne sheets, cooked in salted, boiling water for 5–7 minutes
Method
In a pot over medium heat, melt 40g of butter. Add the flour and cook for about a minute. Slowly add the milk, stirring constantly to prevent lumps.

Add the lemon juice, cayenne pepper and paprika, and then season. Stirring constantly, cook for about 10 minutes, or until the sauce has thickened and the taste of flour has cooked away.

In a large pot over medium heat, heat the olive oil and remaining butter and fry the baby marrows, leeks and onion until soft and lightly browned. Add the rosemary and season. Transfer to a bowl and mix with the ricotta.

Assemble each serving individually: stack white sauce, the filling and a lasagne sheet. Repeat.
4. Lageritas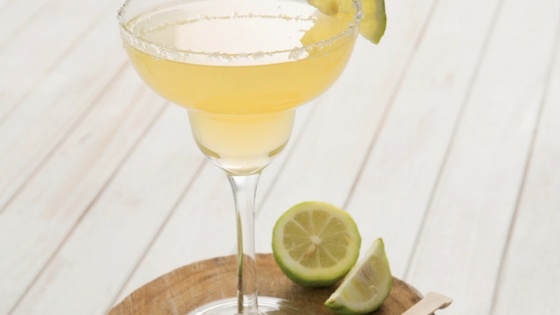 SERVES 6
Ingredients
990 ml lager beer (approx 3 bottles)

3⁄4 cup tequila

3⁄4 cup lime cordial

2 limes, 1 cut into wedges, 1 sliced, to garnish

2 tbsp sea salt, to garnish
Method
In a large pitcher, combine the lager, tequila and lime cordial.

Rub a lime wedge around the rim of each glass, then dip in salt.

Pour into glasses and garnish with a slice of lime.
5. Prawn ceviche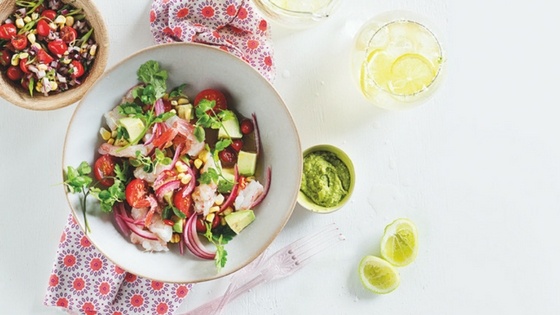 SERVES 6
Ingredients
400g prawns, peeled, deheaded, deveined and cut in half

Juice of 2 limes

Juice of 1 lemon

2 small trusses of vine tomatoes, sliced in half

1⁄2 cup fresh corn

1⁄2 cup finely sliced red onion

1⁄2 cup diced avocado

1⁄2 cup coriander

1 red chilli, finely chopped

Salt and pepper

Salsa, to serve

Guacamole, to serve
Method
Place the prawns in a bowl. Add the lime and lemon juice and stir. Cover and chill in the fridge for at least 3 hours (you want the prawns to turn pink).

Mix in the tomatoes, corn, onion, avocado, coriander and chilli, and season. Return to the fridge for a further 30 minutes.

Serve with fresh salsa and guacamole.
Recipes from Highbury Safika Media
For more great recipes click through to our tips on how to braai the best steak or to our 6 unusual dessert recipes . Better yet, subscribe to our weekly or monthly blog updates to get our latest content delivered straight into your inbox.