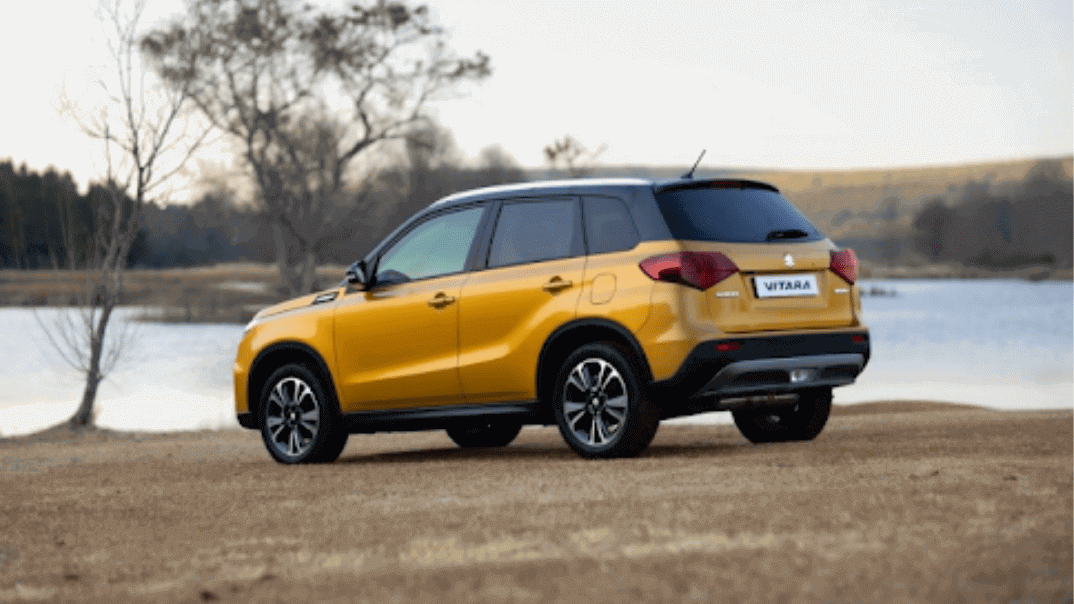 Are you ready to hit the mountains? Gauteng has a delightful selection of hiking trails we know you'll love!
Estimated reading time: 4 minutes, 39 seconds.
After months of lockdown, and with spring making a welcome appearance, many South Africans are excited to get on their hiking boots, jump into their Jimnys, and head to the rocky outcrops for a rewarding trudge through the mountains.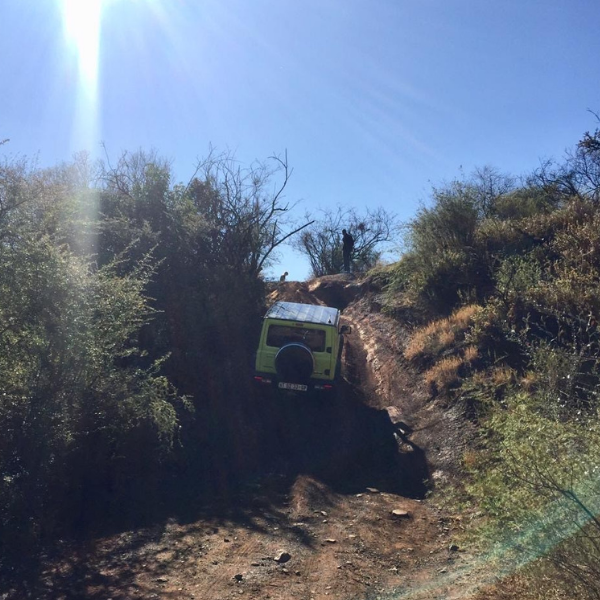 Even in Gauteng! Compared to the riches of the Cape provinces, Gauteng is a dry, urbanised island – but many Western Capers will be surprised at the rich variety of hikes available in this province. Once the parks opened up again, many Gautengers who love a robust meander in the great outdoors away from their screens know there is actually a wide variety of beautiful hikes in and around the province.
But apart from enjoying a variety of hikes, we also put out a challenge and fun game: SPOT THE SUZUKI!
Once you start finding the not-so-elusive vehicles out in the wild, you'll be amazed at the variety out there – from a Jimny clambering up a tricky mountain passage to an Ignis serenely waiting for its driver in the parking lot.
Here are some of the most loved (by the Suzuki crew!) Gauteng-and-surrounds hikes – and our favourites! Well worth a mission out of the suburbs.
A mere half an hour from Johannesburg, this popular hike is 10km long and fairly flat, so it's popular with beginners and families alike. It's picturesque with a dam, pool and restaurant facilities as well as mountain biking trails, so it makes for a fun day out. The great thing about Cradle Moon is that you can spot wildlife (it's a game farm) so you may have some close encounters with various species of buck, zebra and giraffe while filling your lungs with the fresh mountain air.
This is a fun hike for both you and your 4x4! With a wide range of routes (and 4x4 trails) for the beginner hiker (2.5kms) to the more experienced (12kms) you can see some fascinating historical sites like a veld hospital from the Anglo Boer War, underground caves and old dolomite mines while crossing two rivers. From the four hikes available, we recommend the Zebra and Krokodil routes. There's a coffee shop as well as a family picnic spot for braais and a pool to cool down in after your hike – as well as awesome mountain biking trails – so all round, it's a great family day out.
MELVILLE KOPPIES
Right in the heart of Joburg, and next to the popular artists and academics suburb of Melville, is the Melville Koppies. This nature reserve is the last conserved remnant of Johannesburg's ridges as they were before the discovery of gold in 1886. Its geology goes back three billion years! According to the Melville Koppies website, "Stone tools show that Early Stone Age man camped here as long as 500 000 years ago. There is a Late Stone Age living floor. Within the last 1 000 years, Iron Age immigrants arrived, and remains of their kraal walls can be found on the northern slopes. In 1963 an iron-smelting furnace was excavated and can be seen today." Melville Koppies East is open for people and their dogs, but it's best to go to Melville Koppies West on one of their monthly guided hikes.
WALTER SISULU BOTANICAL GARDENS
This kid-friendly venue offers a short (about 4km) but challenging uphill hike that has great views over the city, and a lovely meandering route through the botanic gardens after the hike. There are picnic spots, a waterfall, and a restaurant with delicious bites to eat (the burgers at the restaurant are to die for – especially after you work up an appetite). Bird-watching enthusiasts will love the bird-watching spot at the top of the waterfall, and if you're lucky, you'll spot the eagles nesting.
Apparently, this is South Africa's oldest hiking trail, and certainly one of the most beautiful as you walk along the river, through reeds and then up the hill with beautiful views. This hike is around 7km and be warned, the friendly resident Jack Russells may decide to join you! There are other activities available as well, and camping facilities at the venue. Booking is essential for this one.
KLIPRIVIERSBERG NATURE RESERVE
A mere 10km from Joburg and 25km from Soweto, the Kliprivierberg Nature Reserve is called "Johannesburg's Jewel of the South" and hosts an incredible array of animals and over 230 bird species among over 10 hiking routes. You can't go wrong here with so many lovely hikes with interesting scenery in JHB South. There are picnic areas available for a post-hike activity.
There are many more great hikes in Johannesburg and surrounds, but these are some the Suzuki team love – and remember to SPOT THE SUZUKI while you're out!
Download our ultimate guide to planning a holiday road trip here!
---
If you want to hit the open road, book a test drive in one of the fantastic Suzukis we have available for a fun day out.