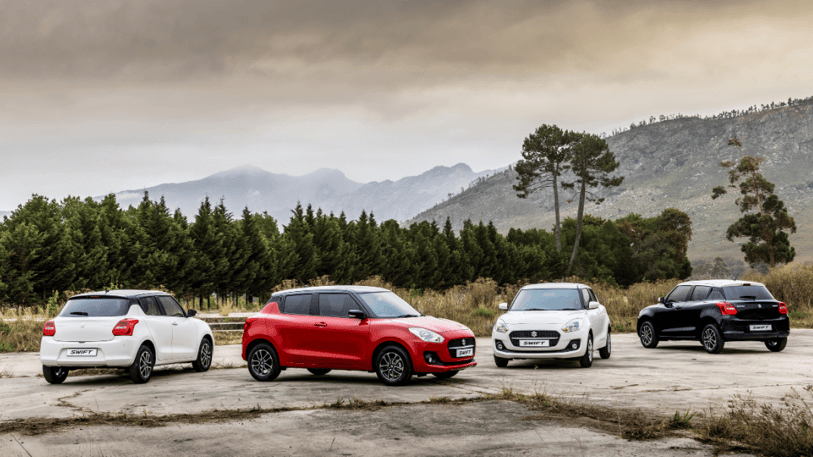 Four-door, five-door, boot? We break down the differences between a sedan and a hatchback and then we explore the advantages of each one.
Estimated reading time: 3 minutes, 42 seconds.
Cars come in a whole lot of flavours, and one of the first structural choices you'll make is deciding between a sedan and a hatch. In South Africa, hatchbacks take up 46% of the market and sedans a paltry 23%, and this number hasn't shifted much in the past four years.

The key difference between a sedan and a hatchback
This is all about the cargo-carrying configuration of the car
A sedan has a completely separate boot, in most cases inaccessible to the car's passengers, and the rest of the car. For this reason a sedan is called a four-door, because only the front and passenger doors give access to the body of the car. Car and Driver define a sedan as, "Having "three-box" bodies: the front box is home to the engine; the middle box is larger and houses the passengers; and the third box, located in the rear, is the boot. These are the classic proportions of a sedan and have been for more than 70 years."
However, a hatchback is called a five-door or three-door because the boot is a part of the main body of the car, and the boot's door could technically be used to access the car.
Benefits of a hatchback
MotorTrend Car says, "Compared to a sedan, a hatchback offers a slightly higher roofline, which contributes to its ability to haul bulky items with ease. That higher roofline also gives you more headroom. Passengers sitting in the rear seats won't have to slouch and hurt their necks thanks to that extra bit of space."
The advantages of this popular hatchback include:
VERSATILITY. Because the boot is part of the main body of the car, the seats can be moved to increase the boot space, and it's more accommodating for bulky items. You can transport a washing machine in a hatch, but you'll struggle to do the same in a sedan.
PRICE. Hatchbacks tend to be less pricey than sedans.
SPORTY LOOK. Hatches have a funkier, more modern look.
ACCESSIBLE BOOT. You don't need to leave the car to access the boot.
Benefits of a sedan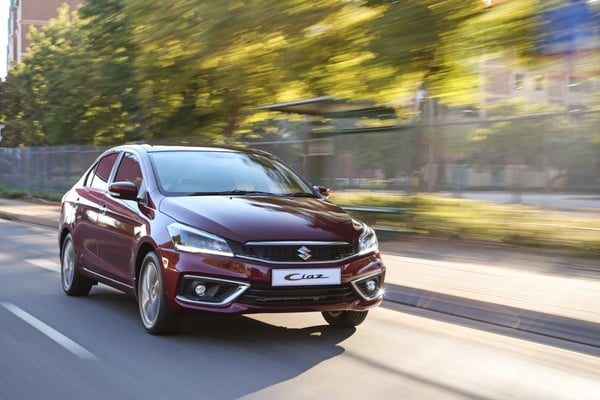 Sedans, "Are often a popular choice for commuter vehicles. Sedans also receive better fuel economy ratings, which often makes them cheaper vehicles in the long run as well. Performance ratings also tend to be better in sedans, giving drivers a more exciting and responsive drive," according to Barlow Motors. The Suzuki Ciaz placed 8th in the Compact/Medium Car category of the July 2018 top-selling vehicles.
CarFinder finds that, "Sedans usually involve lower insurance premiums. This is because they are known to be the top choice for most families. In addition to this, statistics show that drivers who are driving with their families or group of friends are more careful compared to other drivers."
LOCKABLE BOOT. There's more security in a sedan. The boot is inaccessible through a broken window, and for this reason, sedans are popular rental cars.
MORE SPACE. The actual boot is bigger. This is great for kid's equipment, luggage, or anything that requires secure additional space.
PROTECTION. The space is protected from air and dirt.
According to AutoGravity, hatchbacks usually have a higher Manufacturer's Suggested Retail Price (MSRP) than similarly sized and similarly equipped sedans.
The Suzuki Ciaz achieves 56.44% of its original list price on auction as bidders believe that it is an unassuming vehicle that still ticks all the boxes. (source: Sunday Times)
Sedan vs hatch - Which is better?
Both builds do their job - transporting people and cargo - so the main difference boils down to personal preference and what you need from your car. Is flexibility more important than security, or a bigger boot space more key than a sporty look? It's the versatility, affordability, and funky look of the hatchback that appeals to the South African market, but both vehicles have their place.
How about booking a test drive at your nearest dealer to see if a sedan or hatch is right for you.
---
Our team of Suzuki experts that have put together this guide to give you tips, and helpful tools when buying a car. Download our guide to buying a new car and get all our best tips and advice on choosing, financing and buying a new vehicle. When buying that next car, equip yourself with our handy guide on what you should be asking your dealer when you make your purchase.