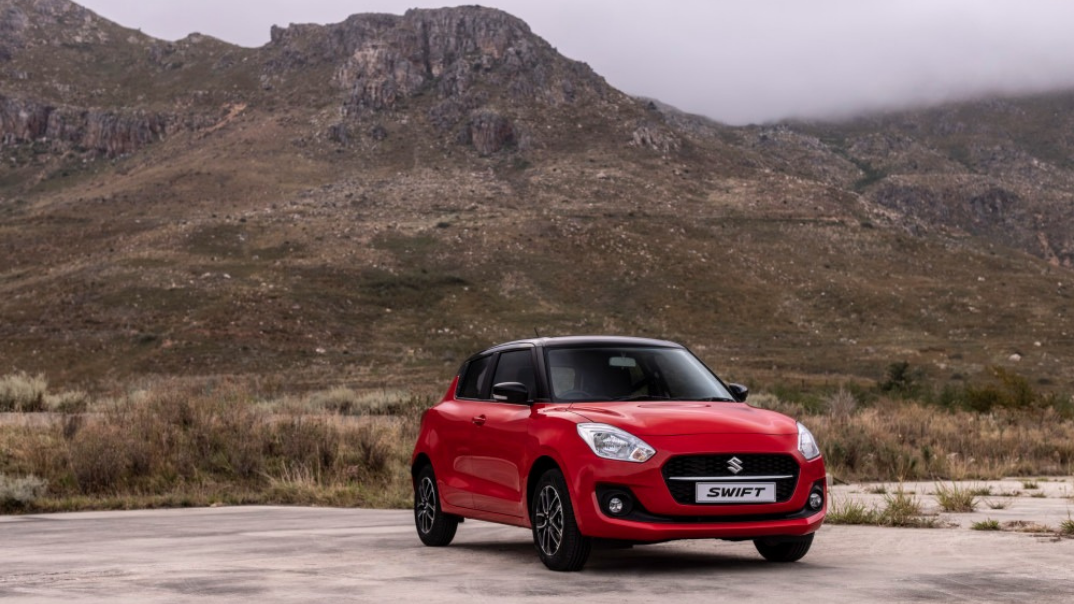 It is another record month for Suzuki Auto South Africa, as its dealer network breaks through the 2 000 mark in October.
Estimated reading time: 3 minutes, 27 seconds.
This milestone was confirmed by Naamsa, the automotive business council, which reported that Suzuki's dealers accounted for 2 083 new vehicles of the group's total sales of 2 593 vehicles in the past month. The rest is made up of sales of vehicles to rental companies.
"It is quite fitting that our dealers would set a new aggregate sales record in October, the same month that we announced our Dealer of the Year and awarded our top-performing dealers for the past financial year," says Henno Havenga, manager for auto dealer sales at Suzuki Auto.
The top honours befell Suzuki Rustenburg, which is the new Dealer of the Year, while Suzuki Cape Town was voted the Dealer to Watch and Suzuki Upington was chosen as the Most Improved Dealer. Suzuki Menlyn was the top-selling individual dealer and Suzuki Piet Retief had the largest outright market share of any dealer in its sales area.
"During the Dealer of the Year Awards, we called up dealers from across South Africa for different awards. We also awarded our top prizes, the Platinum and Elite Awards, to a third of all of our dealers, which shows that our entire network delivers on the Suzuki brand's promise of great customer service," says Havenga.
Suzuki has regularly commended its dealer network for their pivotal role in the group's rapid rise to becoming a top-selling brand and one of the fastest-growing vehicle brands of the last decade. The group has also partnered with individual dealers and dealer groups to grow their reach to 75 dealers in 2021, with ample sales and service support in both the metros and rural areas.
The new record of 2 083 dealer sales in October is a major milestone for Suzuki which, as a brand, first broke through the 2 000-unit mark exactly 12 months earlier. It also smashes the previous dealer record of 1 962 units set in March this year.
"One should not discount the importance of growing dealer sales. While the right product at the right price plays a very important role, it would mean little if the dealers did not provide good quality sales and after-sales support.
"The consistent growth of our dealer sales is positive proof that they are meeting customers' sales and after-sales needs. It also means that they are operating as healthy businesses that have the capital and manpower to keep our customers happy," says Havenga.
In October, the Swift retained its position as South Africa's favourite Suzuki with 803 sales (522 through the dealer network). The S-Presso followed in second place with 502 sales (362 units sold by dealers), while the Vitara Brezza, which joined the fold in February this year, followed in third place with 487 new homes.
Importantly, the Suzuki Jimny was delivered to 267 happy customers, after Suzuki Auto South Africa managed to secure a greater and more regular stream of vehicles from their Suzuki Gurgaon manufacturing facility in India.
Suzuki's total sales of 2 593 vehicles in October follow on a new all-time record of 3 134 vehicle sales achieved in September.
The brand first broke through the 1 000-mark in August 2017, which was also the month it welcomed its 50 000th customer in South Africa.
The magical 2 000 vehicle target was reached in October 2021 and again in February 2021, which was also the month that the Japanese company welcomed its 100 000th customer.
"For the year to date, we have averaged a monthly sales volume of 2 241 units, which is close to our total sales in our first year in South Africa in 2008 and this means that we have already passed our all-time annual sales record of 16 527 vehicles set in 2020, with two months to spare," says Havenga.
"We will never take this growth for granted and are working harder than ever to make sure we deliver the best quality vehicles at the best price for South African buyers."
Want to get the latest on road tripping, car care, auto advice and more? Sign up for all the info you didn't know you needed!