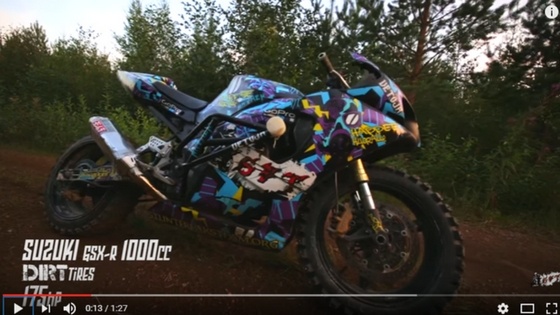 Dirt biking is even more fun when you're doing it with a full throttle GSX-R 1000! The powerful sports bike got a stellar review from Wheels24:
"The heart of the new R1000, with its new variable valve timing, makes it the most powerful GSX-R engine yet with increased top speed, optimised dimensions to improve cornering and handling, and increased performance and rideability with the help of MotoGP derived racing technology." Now imagine the bike with a simple facelift - a change in tyres - and it can take on anything!
Image from http://www.twowheel.co.uk/news/2016-gsxr-1000-best-suzuki-gsxr-ever-made/
Watch the video below to see this powerful bike ripping up the dirt in some beautiful scenery.
Want to see more cool stunts? Check out our post on quad bike stunts and some incredibly dangerous bike stunts or subscribe to our blog for more great content like this.