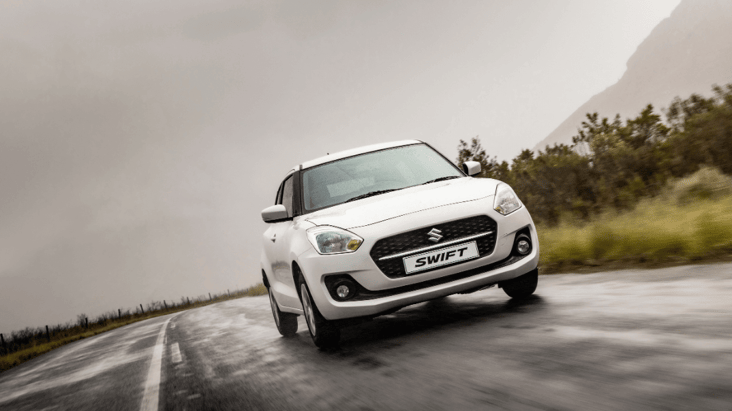 Take a look at Suzuki technology in action and how Suzuki became the small car auto expert.
For a small-town business that originally specialised in loom production in Japan, Michio Suzuki's legacy has grown in leaps and bounds. Suzuki turns 108 years old this year, and in celebration of this milestone, we're taking a look at some pretty awesome Suzuki technology and how it works.
Suzuki has become world renowned as the small car auto expert, streamlining our technology to produce some of the best small cars on the global market. Although we offer a wide range of compact cars, Suzuki's design team always ensure that the interior is cleverly laid out to provide maximum head and legroom (as well as ample boot space) for passengers. This is what has made Suzuki's compact cars so appealing - they're the perfect blend of style and functionality.

New Suzuki Ignis - A compact crossover like no other @Suzuki_ZA https://t.co/juJB3Gz201


Cape Town Guy Tech and Motoring Journalist & Editor at Cape Town Guy tweets about Suzuki's newest member of the family, the Ignis.

Apart from their spacious design, Suzuki's small cars are designed for maximum fuel efficiency and safety. Have a look at some of the inner workings of a small car.
Automated manual transmission
Suzuki specialises in compact cars that, despite their size, still pack a punch. The Suzuki Celerio is an award winning model which boasts Suzuki's automated manual transmission (AMT) technology.
For those who aren't familiar with the term, AMT offers the perfect synergy between a manual transmission and an automatic - giving you a smooth ride (that's loads of fun to drive) with optimum fuel efficiency. Have a look at how the AMT technology works.

Lightweight platform
The Baleno was the first Suzuki model to be fitted with Suzuki's new HEARTECT
lightweight platform
which reduces the car's weight by 15% but enhances its body rigidity by 10% (the new Ignis will also be fitted with this platform). The result is remarkable fuel efficiency and enhanced performance in crash tests.

Dualjet engine
Autoportal
, an online car review and advice centre, writes that Suzuki is "a
class leader
when it comes to producing small capacity engines". The new dualjet engine technology provides maximum fuel efficiency whilst still able to "deliver a decent load of
exciting performance
".