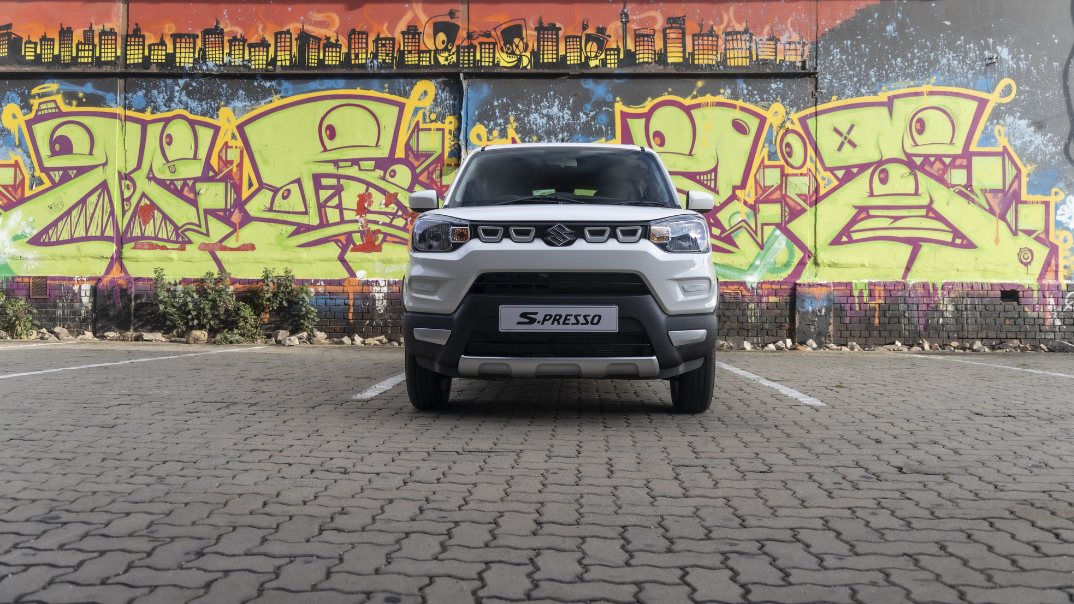 Find out why these real Suzuki owners choose their cars.
Estimated reading time: 4 minutes, 42 seconds.
Your car is a very personal choice, and there are many reasons why people take home the model that stole their hearts. It could be looks, practicality, or lifestyle – or a combination of any of those qualities. Real Suzuki drivers spoke to us about why they chose, and love, their Suzukis.
Name: Lauren Espach
Why I love my Suzuki: Out of all the cars I looked at and test drove, the Suzuki Vitara was the one that simply ticked every box. It perfectly matches my lifestyle.
It's a safe and reliable vehicle that can easily zip around town and has no problem being fully loaded with kids and groceries. At the same time, when we want to sneak away for a weekend or go for game drives, the Vitara is just as capable.
Name: Samantha Steele
Why I love my Suzuki: I'd had my eye on the Vitara for a while before my husband and I purchased one. When we decided the time was right to get a bigger car, I made it clear which car was at the top of my list.
We were looking for a car that had more space for our dogs (they go everywhere with us), and that could handle the occasional game drive. We wanted a car that would suit our lifestyle – and the Vitara was the perfect match.
Now, with quite a few kilometres and weekends away under the belt, I'm even happier with our decision. The Vitara is so comfortable and fuel efficient, and looks beautiful as well! I'm delighted that I managed to nab this one when I did.
Name: Ryan Nofal
Why I love my Suzuki: I love the brand and what it stands for. They produce great value for money products that are reliable and fun to drive. My first Suzuki was a Grand Vitara. I would say that my favourite things about Suzuki's are less about the "features" because I don't particularly find Suzuki's to be packed with features. In general, I find that they are well manufactured, reliable vehicles that give you peace of mind in using them. My current vehicle is a Swift sport and what I really enjoy about it is the smile it puts on my face every time I get into it. It is the first vehicle that I've owned that I want to drive every day.
Name: Andrion van der Merwe
Why I love my Suzuki: Considering the economic pressure with the ever-increasing fuel price, my wife and I had to consider at least one very fuel-efficient car between us. And when doing my research, that is exactly what the New Swift had to offer. It is a sexy little car with great exterior curves and a sporty-looking interior. The slogan 'All the Right Feels' couldn't be more appropriate for this lovely little vehicle.
Name: Melissa Mays
Why I love my Suzuki: After having continuously broken down on the side of the road, I needed a reliable and affordable car, so I started my search for a new ride. I didn't like the design and look of some of the cars that fit my price range, so I set my sights on second-hand cars. Through many conversations and research, I hopped on the phone with a Suzuki dealership and they offered me a fantastic deal on a brand new car. The biggest plus was that I did not have to compromise on style.
I chose the Baleno because it offered the whole package: amazing style paired with incredible value.
Today, I am still so happy about my choice. My Baleno is beautiful, fantastic to drive, and easy on my pocket. In fact, I love it so much, I convinced my landlady to buy one exactly like mine – the same colour and everything! She's just as happy as I am.
One of the deciding factors when buying my Baleno was how the people at Suzuki treat their customers. It made me want to be part of the Suzuki family. And now, it seems I'm doing my best to get everyone I know to join as well!
---
To find out what another Baleno driver had to say about this elegant hatchback, check out this article… Why I love my Baleno.
---
Name: Veronica Wainstein
Why I love my Suzuki: I fell in love with the Suzuki brand when I first laid eyes on the Jimny. That love affair has since seen me drive an SX4 and now my Vitara. It's comfortable, smooth to drive, and stylish. It completely captures who I am, and I am as happy driving it as I was my Jimny and SX4. Perhaps though, like a parent who will never admit they have a favorite, my Vitara is secretly winning this race.
Name: Jamey Nofal
Why I love my Suzuki: I have owned a variety of Suzukis and have always loved my first and true love, the Swift. But my needs changed when I started my family, so I got a Ciaz for the ample boot space. When my family grew even bigger, I got an SX4. I unfortunately had an accident while I was pregnant with my second child and wrote off the SX4. When I had to get a new car, a Suzuki was my only choice. The Vitara gave me all the space I needed for two kids, as well as the peace of mind we'd be protected, just like we were in my SX4.
Now that you have read some authentic stories from passionate Suzuki drivers, take a look at our range of Suzuki cars, Book a test drive in the one you've had your eye on or check out our blog on Are you choosing a car for the right reasons? Equip yourself with our what questions should I ask my dealer guide when looking at purchasing a car new or old.