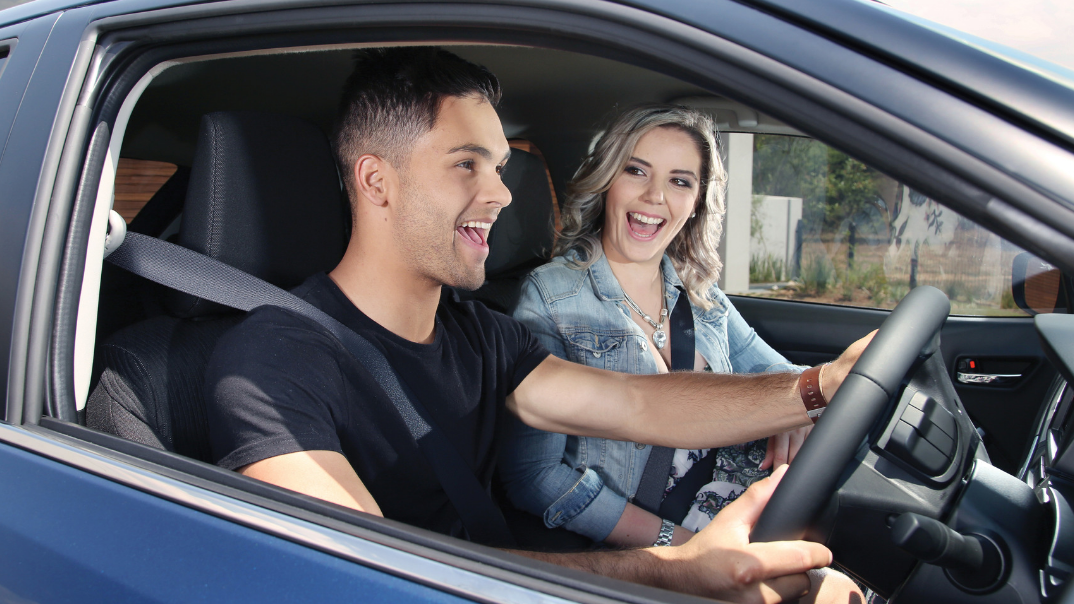 Should you use apps to help you drive better? We investigate here!
Estimated reading time: 4 minutes, 13 seconds.
Driving apps aren't new, but over the past couple of years there has been a dramatic increase in the number of apps claiming to improve your driving experience and even help you save on fuel or insurance costs. But do they really work? And which ones are the best?
In many cases it all depends on what you want to get out of it: if you're looking for a better way to navigate, save fuel, or improve your driving style, there are some excellent apps available. Depending on which company you're insured with, or which medical aid you're with, there are apps that will track your driving habits and 'pay' you for driving safely. Below is a list of apps currently making waves in the driver's market:
1. Drivvo
Drivvo is an all-in-one vehicle management app designed for personal use, although it can be used to track costs for small fleets. This app lets you track all vehicle expenses from fuel to maintenance costs. It will also remind you when your scheduled maintenance is due and can combine monthly reports on your vehicle performance or efficiency compared to previous months.
It's a fantastic app for cost-conscious drivers and those looking to combine all their vehicle-related admin and costs into one package.
---
If downloading this app for licence reminders is too laborious for you then you should try out our Suzuki licence reminders which are sent via email.
---
2. Find my car
Admit it – we've all lost our cars in parking lots at shopping centers or airports. For those who tend to do it often, this is a fantastic app as it simply saves your vehicle's last parking location. It will then lead you straight to your car, saving a lot of time and frustration.
3. Waze / Google Maps
Most drivers will be aware of these, but just in case, we've listed Waze and Google Maps. Waze and Google Maps are both GPS-based direction apps that guide you to you destination in real-time. They're a little polarising: you either a fan of one or the other. So, if you don't have a map app yet, try them both and decide which works best for you. Both are free to download. Here's a cool video we recently did to put Waze and Google Maps to the test
4. Discovery Insure App
This one is free to Discovery members and requires you to install a DQ-Track device in your car, which is linked to the app. The app can then track all manner of driver behaviour from speed and acceleration to distance, cornering and cellphone usage. It uses all of this information to compile a profile of your driving, and members get money back for good driving behaviour. In addition, the app offers impact alert, a panic button, vehicle finder as well as weather warnings.
5. Outsurance SmartDrive
The Outsurance SmartDrive is similar to the Discovery App, but it works purely on your phone's GPS and there is no need to have a tracker unit installed in your vehicle. The app will measure speed, take note of speed limits and whether you stick to them, monitor distance, time of day that you tend to drive etc.
This allows the app to build your own personal driving scoreboard – and if your vehicle is insured with Outsurance it means you can get a decent discount if your driving behaviour is exemplary. Just downloading the app already gets you 10% discount on your vehicle insurance if you are listed as the regular driver.
6. DialDirect Insurance App
DialDirect also has a driver behaviour tracking app, and if your vehicle is insured with them, you can get monthly discounts for displaying good driving habits. Similar to the Outsurance App, this one is based purely on your cell phone and requires no additional tracking device.
This is just a short list of some of the top driving apps currently available, but there are plenty more to choose from, depending on your needs. For those who just want to keep track of admin and expenses, Drivvo is excellent, but if you're looking to cut down on insurance costs it really is worth looking into the above-mentioned insurance apps.
It's worth noting that apps monitoring driver behaviour can vary, so find out all the details to see which is best for you. It's all in the spirit of improving driver behaviour (we're always in favour of that), and if you can save money along the way: bonus. The good thing is that they can't charge you extra for something the app sees as poor behaviour (you might have a very good reason for hard braking or acceleration) – but you might lose your brownie points for the month and not receive any discount.
For those of you looking to reduce insurance costs and even save on fuel, driver behaviour apps can be the perfect way to pick up cost-saving habits and turn you into a safer and more efficient driver in the long run. Don't you agree? Share your thoughts our social media platforms or subscribe to our blog.