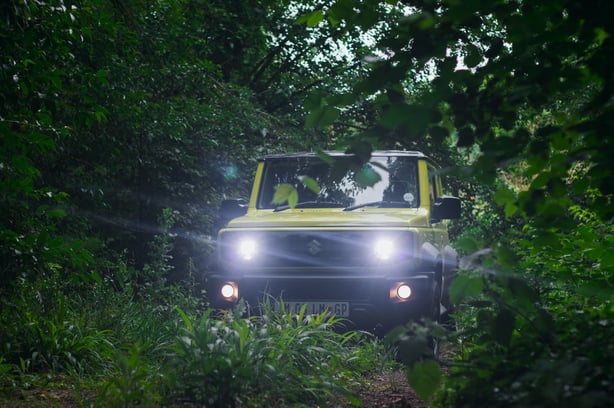 The Jimny is a Suzuki classic and Autotrader took it for a test drive. See what they thought of the car in their video review. The Jimny is definitely one of Suzuki's most iconic cars.
The square profile first hit the streets in the 70s, and the much-loved third gen model was reviewed by Auto Trader for it's driveability, rugged attitude and 4x4 capability.
---
Read up on the Evolution of the Jimny... which includes the next generation Suzuki . The 4th Generation Suzuki jimny has taken SA journalists and the public by storm and is now available at Suzuki dealerships.
---
We love the compact dimensions of this 4x4 (in the city, finding a parking spot is a breeze, and off-road, you'll get between boulders and trees easily). With a great low range and great traction enhanced by excellent wheel articulation you'll be amazed at the adventures the Jimny can take you on.
Watch the AutoTrader review for all the ins, outs, ups and downs.
Now that you know what to look out for on your test drive, why not book a test drive and take your favourite Suzuki models for a spin? Whether you're looking for a sleek city car like the Swift or a fun, outdoor companion like the Jimny, Suzuki has a car to suit every personality.