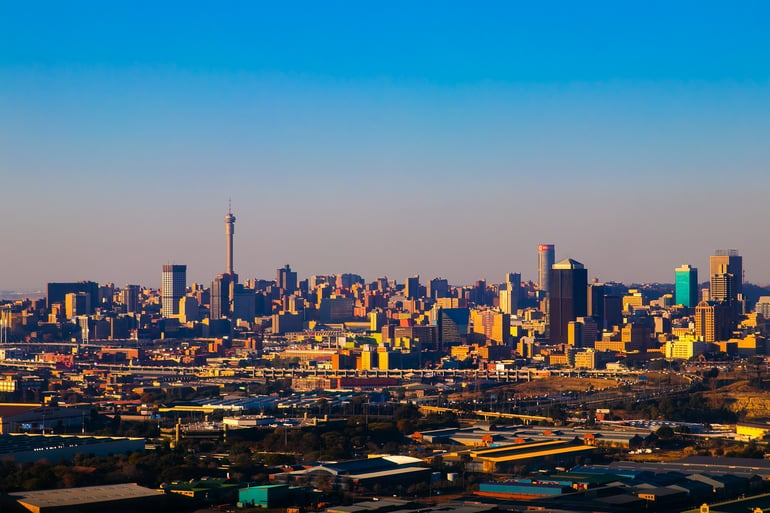 With over 2 million people in Johannesburg and many of them commuting from surrounding cities, navigating its busy streets can be tricky.
Estimated reading time: 3 minutes, 45 seconds.
Johannesburg is one of Africa's largest cities and the economic hub of South Africa. It's known for its bustling CBD but also for its upcoming and established commercial centres like Sandton, Waterfall and Rosebank. Each part of Johannesburg has its own unique and recognizable vibe and navigating each part of the city is slightly different.
Johannesburg has a large public transport system that isn't as reliable as other public transport systems in other countries, so having a car is vital to getting around Joburg easily.
Apps it away!
There are a number of great driving applications to use. Google Maps is quite a good one to use for someone who is unfamiliar with the streets of Johannesburg. It's easy-to-use and reliable. There are other driving apps like Waze but they don't offer the same easy user experience like Google Maps because of ads. Apps aren't the only way for you to check your route - listen to traffic reports on the radio to avoid accidents, road closures, road construction and other trouble spots.
Avoiding the terrible traffic
Unfortunately, no one route can be used to avoid accidents and roadblocks. However, you can bookmark a few alternative routes for the places you travel to often such as your workplace and favourite shopping centres. Using Maps to test out alternative routes, when you're not in a rush so that you'll be slightly familiar with them when you need them. Checking Maps should before getting into your car should become a habit - no matter where you're going in Johannesburg.
Navigating Johannesburg can be tricky when. street signs and road names are not always visible, and addresses are given as the corner of two streets rather than as a numbered single-street address. Maps can come in handy here for you to know exactly where you're meant to turn off.
Safe travels
Sadly, many other Joburg road users don't follow the rules of the road so you need to stay alert at all times. Look ahead while you're driving to see what is coming up, ensuring your car keeps a comfortable and safe distance between the car in front of you. By looking closely at what pedestrians and other cars are doing, and imagining what they'll do next, you can keep your speed as steady as possible and use less fuel.
As beautiful as Johannesburg is, crime is a problem. Being aware of your surroundings while driving the streets of Joburg is important, day or night. Hiding your valuables is a non-negotiable when driving around Johannesburg. It's always best practice to put handbags and laptop bags in the boot of your car while you're driving. An interesting idea is to have a "spare" handbag and "spare" phone in case you are instructed to hand over during a hijacking.
Using apps to let your loved ones know if you're in trouble is a great idea. Apps like Life360 that notify your loved ones where you are and if you get stuck will send out an alert to your loved ones. Another similar app is the Discovery Drive App and these are good ways to monitor to help look after you should you get into an accident at night and it's a must for anybody who drives alone at night in any city.
Riding around Joburg in an Ignis
The Suzuki Ignis is the perfect mini SUV to navigate the streets of Johannesburg, with its higher-riding suspension and a raised roof. You can ensure you drive your Ignis in the best way possible with these easy tips:
Don't ride your clutch. Not only is this bad for the maintenance of your car but will burn through fuel.

Accelerate gently to not burn fuel. The harder you accelerate the more fuel you use. To be as fuel-efficient as possible, take five seconds to accelerate your vehicle up to 20 kilometres per hour from a stop.

Use multi-lane highways when you can to avoid having to "stop and start" too often on your journey.
The festive season is almost here and that means it's time for a much needed holiday. South Africa is filled with beautiful holiday destinations and our ebook will help you plan for all your fun and memorable road trips.
---
Keeping track of your business travel can be a real pain but we have made this very easy for you by providing a simple travel logbook to log all your business travel so you can get that SARS claim right.