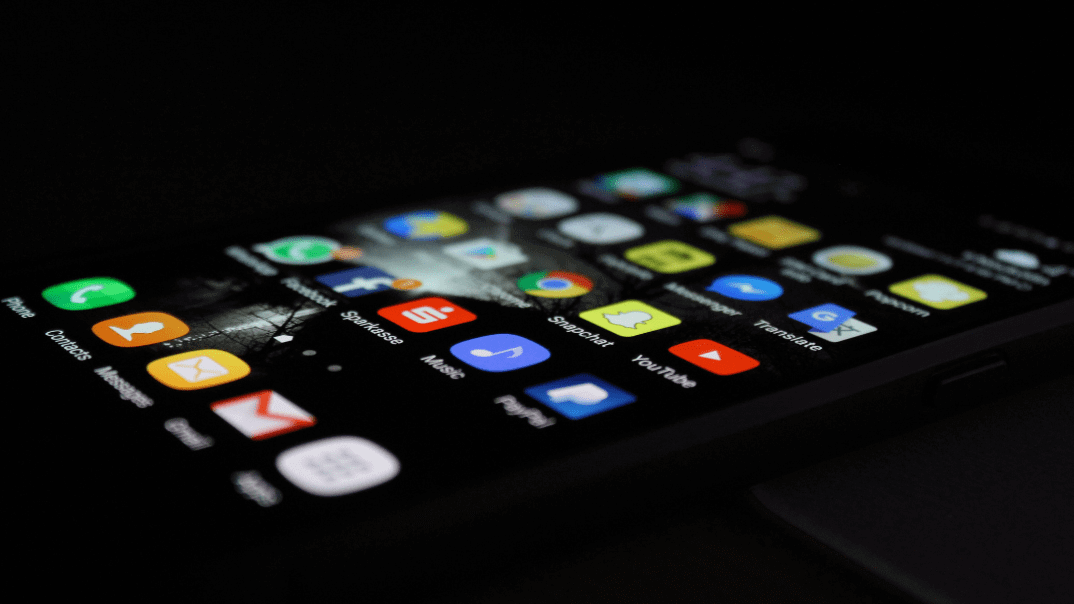 We live in a time where if you want to do, see or hear anything, go anywhere, be yourself or someone else, there will probably be an app available – and this is all thanks to the strides technology has made.
Estimated reading time: 13 minutes, 9 seconds.
Estimated reading time:
Not only have cell phone apps changed everything, from the way we make calls to the way we stay in touch, but they've also changed how we get fit and stay fit, how we interact with our homes, and, as we'll be talking about in the article, how we interact with our cars.
We'll be looking at the best apps to use during long trips and short ones. We'll also discuss apps that keep you safe on those trips, keep track of those trips, and even make those trips enjoyable. Although there are many apps available, we will do our best to speak to apps that work on both Android and iOS, while the other apps we mention will be brand-specific.
Before your journey begins, you may still be looking to finance or buy your new car, these apps can help
DIALDIRECT
This app is a brand, which is what we referred to at the beginning of the article. If you drive and insure right, you can get a certain percentage cashback every single month. This is significantly higher than the rewards programmes offered by any competing insurance brand and is the first offering of its kind in the market. It's a great app but obviously to use it you'd need to be insured with Dialdirect.
FNB
Speaking of innovation, FNB, another brand, also uses technology to benefit its customers. It's inbuilt "Car" feature gives users the ability to load their cars onto the app. You then get to see the car's current value. Other benefits of this app are that it helps you keep track of licence renewals and alerts you to fines you might have forgotten about. Included in the app is "On-Road Protect" which gives 24/7 legal and bail assistance at roadblocks, End-to-End Road Accident fund claim assistance and tyre repair claim assistance due to potholes. The downside is the same as for Dialdirect, you only get to access this app if you're an FNB customer.
If you don't have a car and are looking for one, like a brand new or pre-owned Suzuki, there an app for that too - like we said in the beginning - there's an app for everything!
CARS.CO.ZA
You may know this company from their YouTube page, but they also sell new and used cars. What's great about the brand as a whole is even though they sell cars online and through their app, they have built up a reputation with their "Cars Awards", consumer-driven car awards show that has the public vote for the best cars in every category. Side note, the Suzuki Swift won for Budget Car of the Year in the 2018/2019 awards. Using this app will link you to content that will help you make a solid purchase decision.
AUTOTRADER
When you look for cars online, one of the first links that pops up belongs to AutoTrader. Their app experience is the same as their online experience, user-friendly and easy to understand. Like Cars.co.za, they also offer online deals that are unique to their app, which makes the shopping experience beneficial to its buyers.
We know there are other apps you're probably thinking we should have added, and you'd be right. So, what apps would you recommend for a brand-new Suzuki owner to make their drive even better? and do you agree with our iOS and Android-friendly app selection? If not let us know, if yes, let us know on social media.
Now for the A-B of every journey, GPS
You're probably thinking, we know already know what you're going to say, and well, you'd be right, but like any trip with an end destination, we need a starting point and this is ours.
GOOGLE MAPS
Developed by the guys who know as much about you as you know about yourself, Google maps is probably the best and most reliable GPS app around. With an easy-to-use interface, Google is easy to use, and draws data from the masses of other Google users on the road to offer accurate travel information. Google can give you offline maps, but you would have to download those after selecting the area you're looking to travel to.
WAZE
Unlike Google which is data-driven, Waze is community-driven, with more playful features that allow you to add elements of your personality to it. The great thing about Waze is that you and the thousands of Waze users (Wazers) can share information like a roadblock, an accident and even a robot that doesn't work, all in real-time. This makes it the perfect app for someone who wants to feel connected to people who are looking out for them. An added bonus is that Waze notifies you of the speed limit in areas which is great if you're looking to avoid those speeding tickets. We're not sure how Waze treats your phone, but all that brilliance comes at a hefty battery life price.
MAP OF SOUTH AFRICA OFFLINE
Some of you might be thinking "WHAT?", and even though the title says it all, we'll still answer your question. Map of South Africa Offline is the solution to those LONG road trips that would have you out of the reach of your 4G network or even those times in the city where your network just drops. With Map of South Africa Offline, you don't need to connect to the internet at all, making it the perfect back-up GPS app. The only downside to Map of South Africa Offline is it doesn't give you real-time arrival details. All of that is pretty much guesswork - but if you're on a road trip this just adds to the adventure.
You are on the road and headed to your destination, what are you listening to?
Now that we have A-B done and dusted, we need to sort out tunes or other types of audio. As we said, we're going to try to keep this iOS and Android friendly so we won't include iTunes or Google Play, which leaves us with the following apps:
SPOTIFY
Having only launched in South Africa a year ago, Spotify has a unique audio offering that gives you access to millions of songs as well as access to 1000s of podcasts, all built to cater to your unique taste. In addition, Spotify allows you to follow your favourite musicians with other people who share a similar taste in music as you do. With a free 30-day trial, you can also test the app before you commit to the ad-free, premium version for only R59.90. The free version doesn't give you access to entire albums, so get the full experience of this app, you'll have to go for the paid option.
SOUNDCLOUD
This is an unusual one because, like Spotify, SoundCloud also gives you access to music and podcasts, but what's different about SoundCloud is that it's a more curated experience where you can find popular and lesser-known musicians and podcasters. This makes it a great app if you're keen on exploring and experiencing new and different music or podcasts.
Like our Suzuki Baleno GLX, Ignis GLX and the Jimny GLX models, that offer the SLDA radio, many cars these days cater to Android Auto or Apple CarPlay play. If your car offers this then we suggest you try Google Plays and iTunes, along with Google Podcasts and Apple Podcasts for your driving experience.
Looking for more awesome content and advice like this? Get our latest blog posts delivered straight to your inbox. Subscribe to our blog.