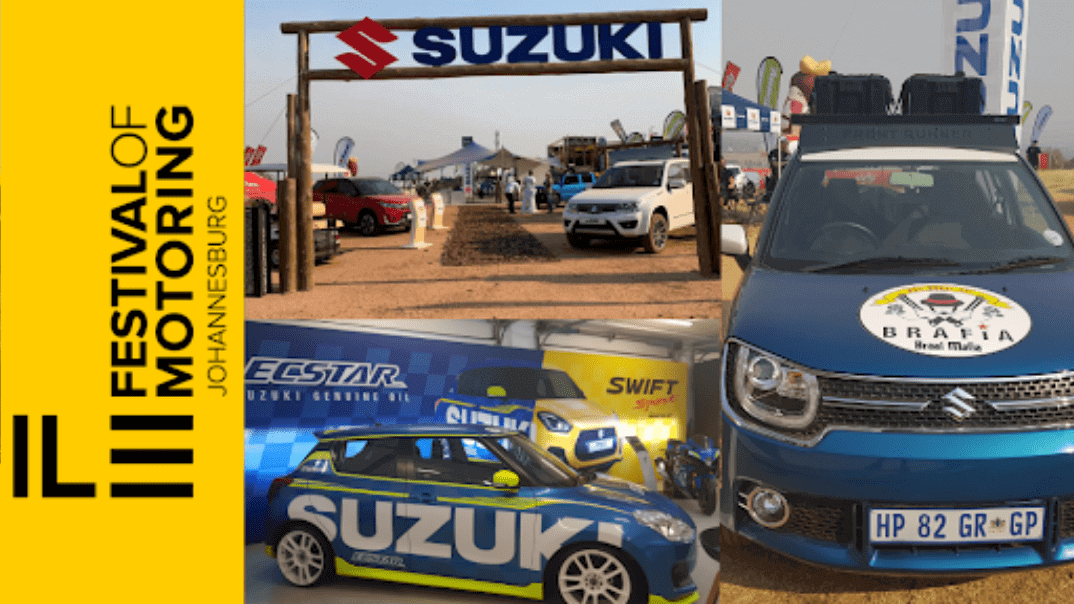 The annual Festival of Motoring is always a great time for us at Suzuki and this year was better than ever before
The South African Festival of Motoring, held at the Kyalami Grand Prix Circuit, is an exciting annual event for all types of motoring enthusiasts. From 4X4 junkies, racing car lovers, and general petrolheads, the Festival of Motoring has it all. On Wednesday 21 August, the South African media were invited to take the first peek at this year's festival before all the exciting festivities kicked off on Thursday, 22 August.
This year's 4-day festival had the firm favourites such as a wine garden, plane fly-overs, racing on the track, and Round 7 of the Sasol GTC Championship. The Festival of Motoring also added daily 'Tech Talks', powered by Autotrader where industry experts shared the latest trends and tech developments in the automotive industry.
There was undoubtedly plenty to see. Most major car brands brought a few of their 2020 models along as well as concept cars. The event also featured interactive activities and demonstrations, new car launches, self-drive options, supercars around the track as well as the entertaining 4X4 area.
Koos and Alison Poole from Cape Town were very impressed with the new Suzuki Jimny which they got to experience at the 4X4 Village. Alison loved the Jimny in Brisk Blue while Koos prefered the Kinetic Yellow. "It's a very nice car. I read a lot about Suzuki and watch 4X4 shows on TV and this compact 4X4 handles this track very well. It's up there with bigger 4x4s," said Koos. "The rental car we were given is a previous generation Swift and we've been enjoying how it handles the road. Getting to experience the Jimny at the Festival has been great," said Alison.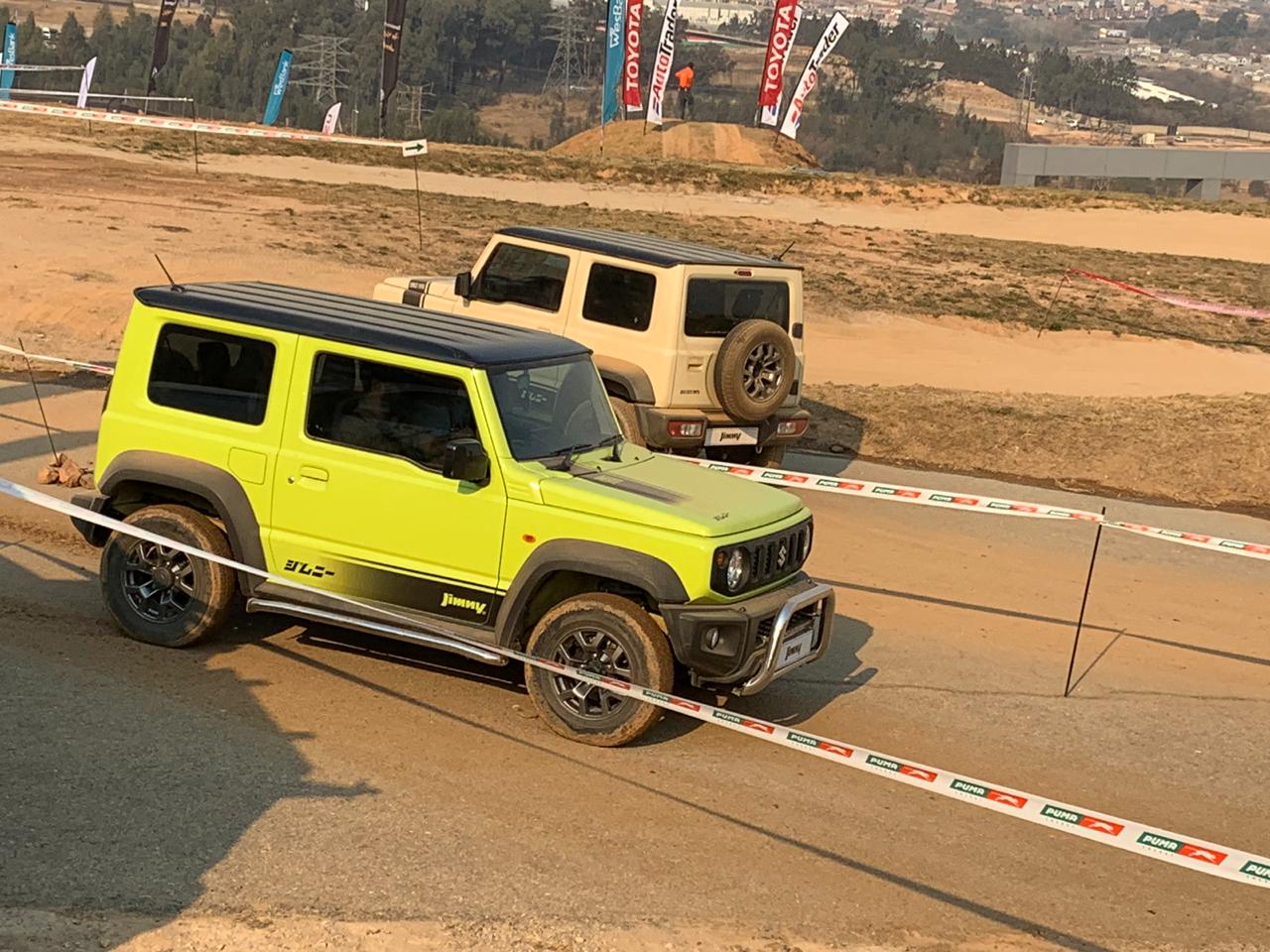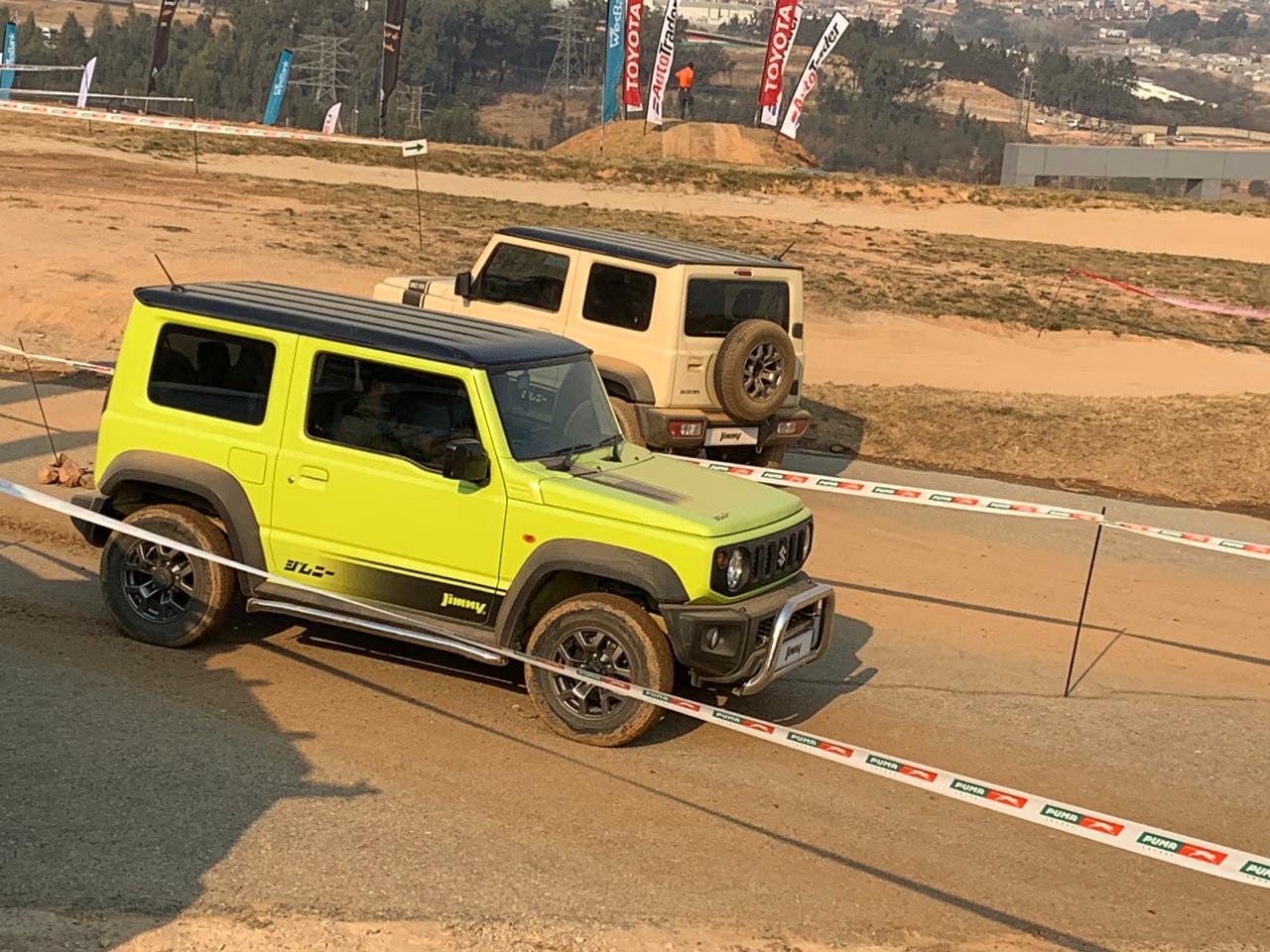 KG, Andile, and Tshepo were a group of young guys who came to experience all the motoring fun at the festival and they were patiently waiting in line to test drive the new Suzuki Swift Sport with its new BOOSTERJET turbo engine. "We're super excited about the turbo engine. We already enjoyed being driven in it on the Grand Prix Circuit with the professional driver. We cannot wait to drive it ourselves," said KG. "It's an affordable sports hot hatchback and I love it in Super Black Pearl," said Andile.
Greg Moloney, the Voice of Choice in SA Motoring and one of our amazing Brand ambassadors, was ready to get behind the wheel of the new Swift Sport even though his favourite Suzuki remains his very own Vitara 1.6 All-Grip. "Getting to make my car my own has been wonderful. There's no one on earth with a car like mine and any Suzuki car is phenomenal." Greg also loved the Jimny describing it as, "A great 4X4. Purposeful and compact with all the power."
Melvin was in the market for a new car that could handle it all for his fleet business. He came across the new Suzuki Ertiga and ended up ordering 14 of these great cars for his business. "I was looking for an automatic car that would be able to handle the things we deliver. When I was doing research, the Ertiga came up and I was sold," said Melvin. "The fuel efficiency is a great advantage and it's great that it was an affordable, low-risk car. Our drivers are very happy with this car. It hasn't given us any issues and it's very comfortable."
We must say that many people waiting in the line at the test drive station were excited to get behind the wheel of the new Swift Sport and our fan favourite the Jimny was available at the 4X4 Village for people to enjoy as passengers. One fan, Glen Mathubla said, "I've driven the previous generation Jimny and it was really impressive. It has so many 4X4 capabilities for a small car and it's able to go places other, bigger 4X4s can't. " Many people we spoke to on the day loved their first experience of the Suzuki brand and would be happy to own one of their own someday soon. One person we chatted to was happy husband Melvin who was converted by his experience and said, "I've looked at the new Swift and that would definitely be a good car for my wife."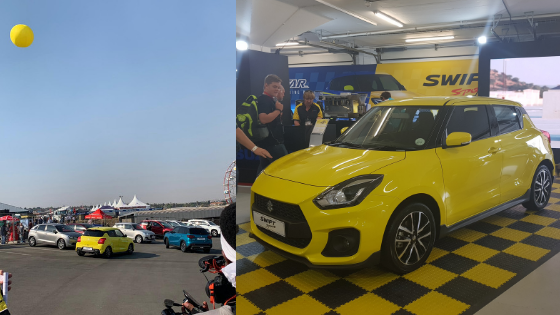 Watch the video below and feel the fun that was had at this year's South African Festival of Motoring. In case you missed out on this year's fun, don't worry. This is an annual event that just keeps getting better and we can't wait to see what's in store for 2020.
Our blog is teeming with everything you need to know about cars and driving. From fuel-saving tips, car reviews. Subscribe to never miss a post.
Do you think you know everything there is when it comes to cars? Download our 101 Car Facts eBook and put your knowledge to the test.