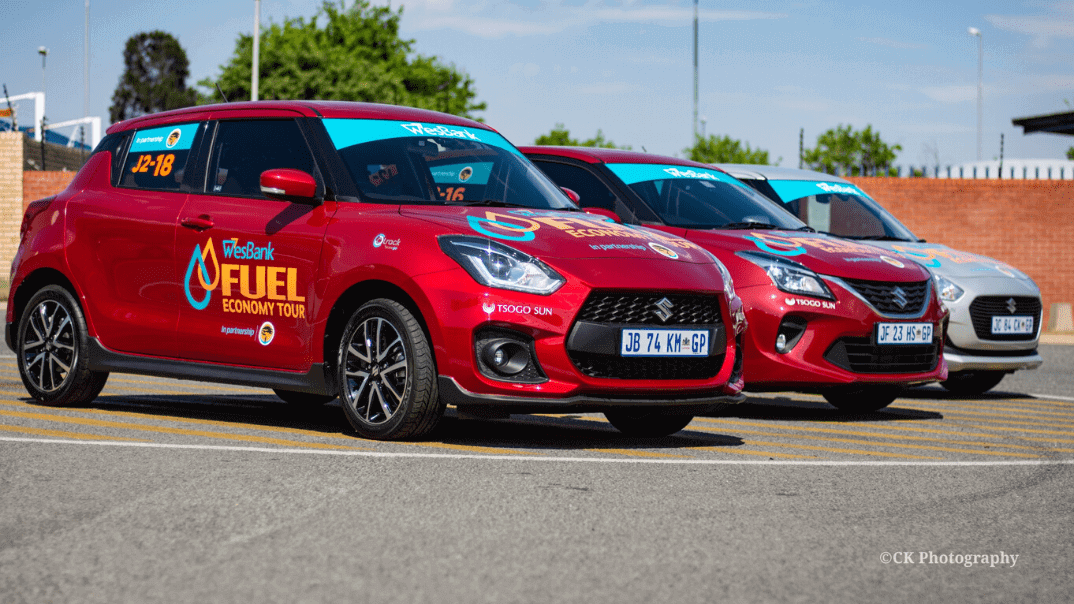 Suzuki Auto, the go-getter car brand in South Africa these days, is throwing its full support into the upcoming WesBank Fuel Economy Tour in partnership with FNB, by entering seven cars in the event. The Tour will start in Johannesburg on November 12 and end in Cape Town on November 16 after overnight stops in Durban, East London, Port Elizabeth and George, covering a route of 2 500 km.
"Suzuki Auto is making big inroads in a number of sectors in the South African market with its expanding range of affordable cars which have fuel efficiency as a core value and the Fuel Economy Tour is an excellent way to demonstrate this important product attribute," commented André Venter, Suzuki SA's sales and marketing divisional manager.
"We believe that in the current economic climate it is important to demonstrate to our customers and potential customers how fuel efficient our cars are in an independent, national competition backed by two major players in the world of vehicle finance and financial management, which gives the Economy Tour credibility and relevance.
"It is also an excellent opportunity to alleviate the doubt that many consumers have about manufacturers' claimed fuel consumption figures. The fact that the event will be run as closely as possible to the real-world conditions in which motorists drive their vehicles - and on many of the main routes they travel - will also provide credibility," added Venter.
Suzuki Auto is known for taking advantage of a multitude of opportunities to promote the brand and its products. Its involvement in the recent SA Festival of Motoring at Kyalami for the third year was another good example of how it leverages events such as these by having a total of more than 30 vehicles involved at three disciplines - the 4x4 track, dynamic handling track and main circuit.
There were six Swift Sports and two Vitara 1.4 turbos on the main track, three Jimny's and a Grand Vitara on the 4x4 track and seven cars: Ciaz, Swift GLX, Ignis, Baleno and Swift Sport on the dynamic handling track. There were also eight cars and a motorcycle on static display in the pits as well as two Vitara's, a power boat on a trailer and three adventure bikes on show in the 4x4 area.
This meant that the full model range was displayed and available for driving, with the Jimny and Swift Sport proving the most popular models. Visitors were encouraged to go to all three Suzuki stands. More than 2 400 people sampled Suzuki vehicles over the four days. Suzuki Auto, which celebrated the 11th year of this Japanese company's founding in 2008, is one of the few bright spots in the South African motoring firmament currently as it gains market share from buoyant sales, builds brand awareness dramatically, and collects plenty of awards and accolades on the way!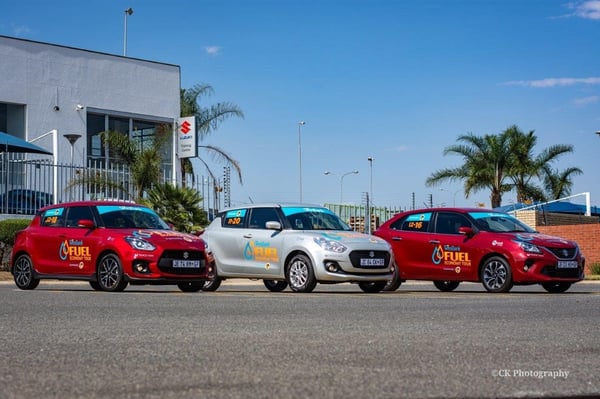 Suzuki motorcycles have been in South Africa for many years and passenger vehicles were imported and sold locally by General Motors until Suzuki Auto South Africa (SASA) was established as a standalone entity in 2008. The impact of the new company was almost instant as it was awarded the coveted Manufacturer of the Year title in CAR Magazine's Best Buys feature at the end of that year. The Suzuki motorcycle and outboard motor operations were integrated into SASA in 2014.
Since Suzuki Auto was set up as a wholly owned subsidiary of Suzuki Motor Corporation, Japan, the enthusiastic local Suzuki team has been able to focus on increasing sales and building the brand, both of which are being done very effectively.
Sales in the first month that SASA was in operation in June 2008 – totalled 230 units. Now, 11 years later, a record of 1 581 sales in August 2019 has been established, together with a sales total of 75 000 in SA. In fact, it has had record sales in three consecutive months at 1 489 units in June, 1 578 in July and 1 581 in August.
Previous sales milestones were passed at an accelerating rate in September 2010 (10 000 units), August 2012 (20 000), July 2014 (30 000), February 2016 (40 000) and August 2017 (50 000), which was also the first month that Suzuki Auto recorded more than 1 000 sales.
Suzuki Auto has been voted Brand of the Year two years in a row in the Cars.co.za awards - 2017 and 2018 - and the company has collected numerous category awards virtually every year in competitions such as CARS's Best Buys, Cars.co.za, Autotrader Car of the Year, Women's Car of the Year and SA 4x4.
"We have built up a strong reputation in the comparatively short period we have been a standalone company. We are naturally very proud of our achievements, but we are a forward-looking team at Suzuki Auto and are looking forward to the upcoming WesBank Fuel Economy Tour in partnership with FNB as a further way of strengthening our brand image by obtaining excellent fuel consumption figures in an event which will be of benefit to all South African consumers," concluded André Venter, of Suzuki Auto.
---
To learn more about our award winning brand subscribe to our blog, we'd love to hear from you.