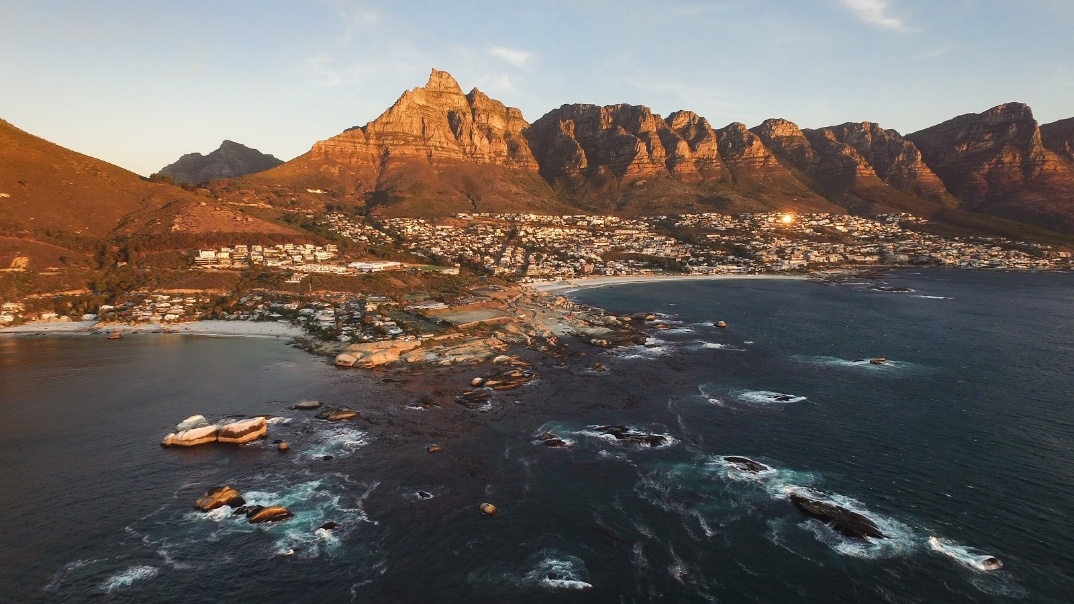 Product specialist, Jen Miller, has travelled the world and wrote '100 Best Things to do in South Africa'. We took our top 10 favourite things for your next Suzuki road trip.
Estimated reading time: 3 minutes, 57 seconds.
Although she is a former electrical engineer, Jen Miller has had the privilege to travel all over the globe from New Zealand to France, sharing her experiences on Jen Reviews. She has written for Forbes, The Huffington Post and The Muse.
It's not surprising she found a whopping 100 Best Things to do in South Africa, as our country is bursting with diverse and beautiful cultures, scenery and wildlife. We've rounded up ten of our favourite things from her list.
1. Boulders Penguin Colony (Simonstown)
The Boulders Penguin Colony is world-renowned and is the perfect family holiday destination. Your little ones will enjoy watching the little gentlemen in their tuxedos and then take a lovely dip in the calm sea as the water is a little warmer there than most of the Cape seas.
2. Addo Elephant Park (Port Elizabeth)



Elephants are a famous African symbol and Addo Elephant Park is the home of more than 600 of these beautiful creatures. Apart from being able to witness these majestic animals in their natural habitat, you can take an unforgettable elephant safari not too far away from the national park, as well as other activities such as sandboarding, river cruises and canoeing.
3. The Kruger National Park (Limpopo)
No list of the best things to do in South Africa would be complete without the Kruger National Park. Boasting more than 2 million hectares of the some of the country's most diverse wildlife and historical sites, the Kruger offers the best wildlife experience. There are tons of game drives you can take to see the Big Five or you can take your own Suzuki Jimny for this memorable experience.
---
Thinking about getting your own Jimny? Book a test drive today with your nearest Suzuki dealership.
---
4. Whale Watching (Plettenberg Bay)
You can get up close to one of the biggest mammals in beautiful Plettenberg Bay. The Southern Right whales and Humpback whales visit South Africa's coast every winter and provide many people a wonderful adventure, with stunning scenery.
5. Scuba Diving (Sodwana)
Scuba diving in Sodwana Bay is a dream! This is one of the world's best scuba diving spots, as there is incredible marine biodiversity. You'll even be able to see some sharks and turtles. Other activities are available, such as snorkelling, kiteboarding, skipper's courses and spearfishing.
6. Tiffindell Ski Resort (Rhodes)
Yes, you can experience skiing in a sunny South Africa! Right on top of one of the beautiful Drakensberg mountains is the Tiffindell Ski Resort, voted in the top 20 of CNN's best ski runs in the world. This makes a great holiday experience during the winter months, even if nature is not on your side with their snowmaking equipment. During the warmer months, Tiffindell offers mountain biking and birding.
7. BUTTERFLY VALLEY FARM (RAMSGATE)
The Butterfly Valley Farm breeds only South African butterflies and is a magical place where you can experience the once-in-a-lifetime experience of being in a dome filled with these colourful butterflies. During the tour you will also learn how to conserve butterflies in your area.
8. The Big Trees of Tsitsikamma (Knysna)
Knysna is a well-known holiday destination within the amazing Garden Route, and home to the Tsitsikamma National Park which has a beautiful indigenous forest, mountains and coastal cliffs. The park is the home of The Big Trees - an 800 year old Yellow Wood in Woodville which is 31 meters, another yellowwood that is 36 meters tall and almost 900 year old yellowwood at 40 metres tall!
Next time you're driving down the Garden Route in your Suzuki, make sure to take a snap in front of one of these giants. The park also offers scuba diving and snorkelling.
9. Sterkfontein Caves (Johannesburg)
Another world-famous site is the Sterkfontein Caves for the ancient fossils found there. These caves are one of the world heritage sites South Africa boasts, with cave tours that go deep into the Earth where you can see magnificent stalactite and stalagmite formations.
10. THABA KWENA CROCODILE FARM (LIMPOPO)
South Africa boasts a lot of amazing things that can't be found anywhere else in the world, such as the biggest captured Nile crocodile at the Thaba Kwena Crocodile Farm, home to more than 7000 crocs. You can experience these scary creatures up close with a feeding session you'll never forget.
No matter which amazing activity you choose to do on our list, make sure you take your Suzuki Jimny along for the ride.

Enjoyed this list? Why not check out our list of the 11 best 4x4 trails in Southern Africa.
---
Get all the latest content from the Suzuki blog delivered straight to your inbox, subscribe to our blog and never miss a post!