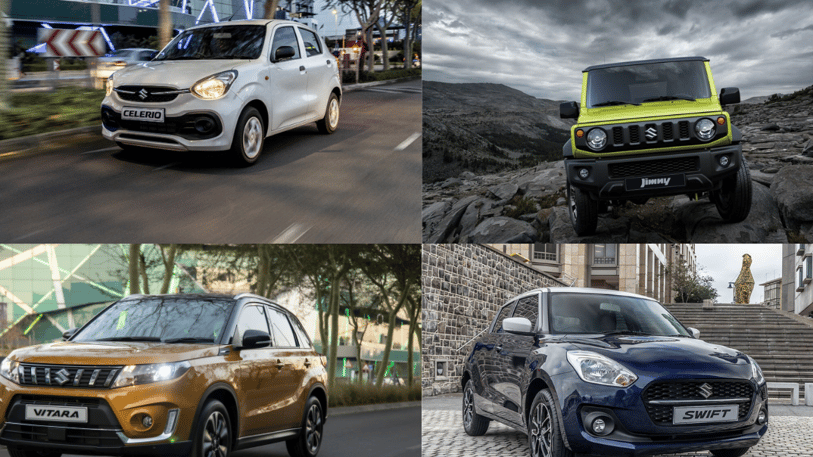 When we say Suzuki is a way of life, we really mean it. Each Suzuki sold creates a unique adventure for all of our customers. These three wonderful clients have remained loyal to Suzuki and have become a part of the Suzuki family
There's a lot to be proud of - Suzuki came into the country as an unknown, but we've won Brand of The Year two years in a row with several of our cars winning the top spot in different categories. Our Vitara won the Cars.co.za Consumer Award for Compact Family Car two years in a row! But we don't have to brag about ourselves - and why we remain a firm South African favourite - when we've got three wonderful customers who are happy being a part of the Suzuki family to tell you themselves.
Tonya Khoury, a co-founder at Acumen Media Management, has bought all four of the Suzukis she's owned at the Suzuki Bramley dealership.
She's been the proud owner of two Suzuki SX4s and two Grand Vitaras. Here's what she had to say...
Suzuki loyalist from the start
My first two Suzuki cars were the SX4. They were perfect for my lifestyle of bushy family getaways to Mozambique with lots of roomy cabin space, as well as for getting around Johannesburg. Although the SX4 is pretty great on most terrains, I decided to switch up to a real 4x4 and get the Grand Vitara after our last trip to the bush did some damage to my lovely SX4.
Safe and sound thanks to Suzuki

I got a manual Grand Vitara and I loved that car. I had a very large car accident - about a seven-car pile - a few years ago. Unfortunately, many people were badly injured but thanks to my Grand Vitara I was safe and sound. The car should have flipped over to the other side of the concrete barrier but the Grand Vitara was unmovable like lead and only the airbags went off. It really saved our lives.
The power of the 4x4
Suzuki offered a 4x4 training course when I bought my automatic Grand Vitara and that was a life-altering experience. I was simply amazed at what this 4X4 could do. It turns on a pin. It's so easily controlled on any terrain thanks to the low and high range. The seats fold completely flat to give me all the space I need and has a few ply-points to charge a cellphone on long rides. I would love to get a Suzuki Jimny one day but for now, my Grand Vitara is the perfect 4x4 for me and my family.
World class service
Suzuki Bramley have gone above and beyond from the very first time I became a part of the Suzuki family. They came to my aid when I was involved in an accident and got me mobile for a trip I had booked just three days after the accident. I have never experienced such amazing customer service. Any time my car goes into service, one of the dealers there fetches my car and I get a hired car. With an exceptional car and exceptional service, there's no reason for me to go anywhere else but Suzuki.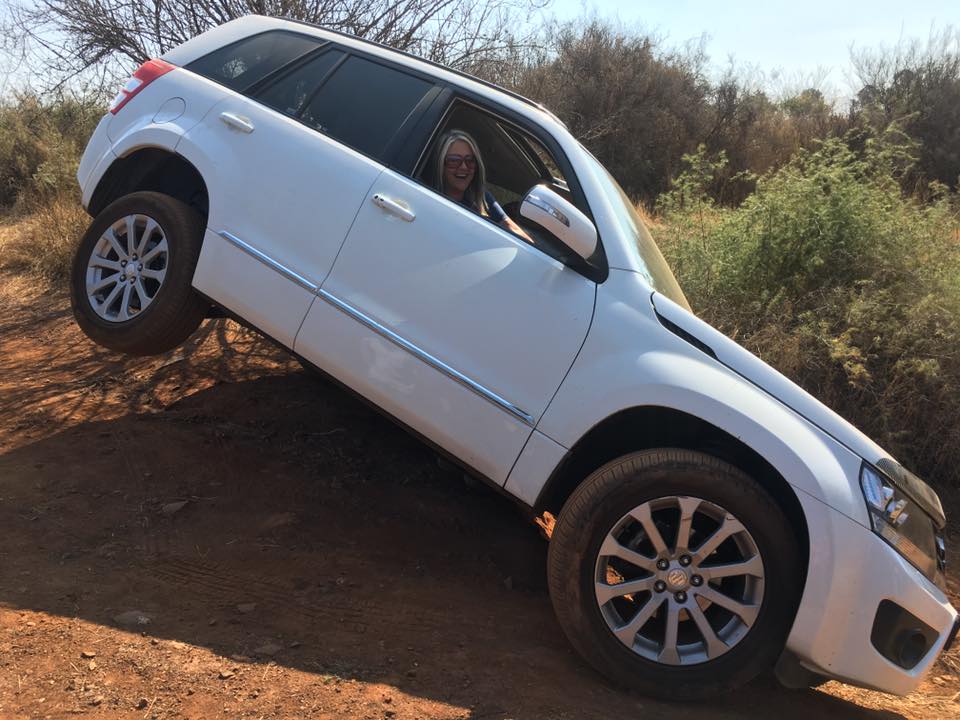 Director of Wizerd, an off-road equipment company, HW Montgomery, fondly known as Monty, has loved Suzuki since his childhood and has never stopped since.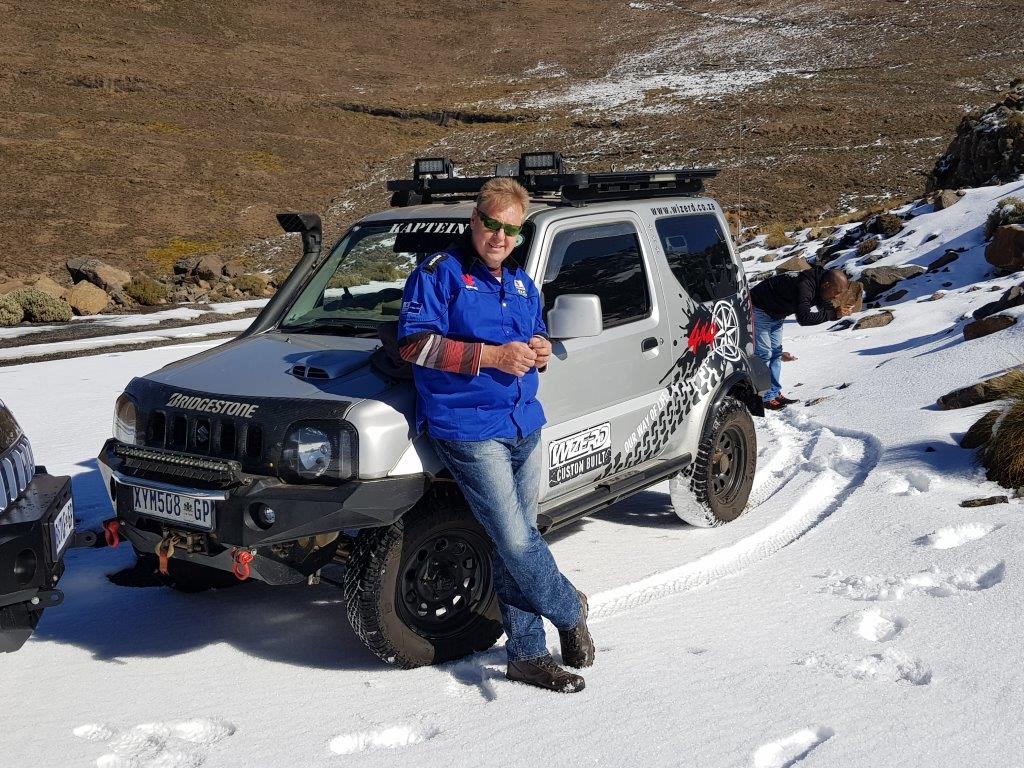 My father is the one that introduced me to Suzuki when I was nine years old so I'm pretty much a Suzuki fanatic. He owned a small Suzuki motorcycle that he used to go to work because it was fuel efficient and being the curious child I was, I started tinkering around with it. I guess that's how I've landed up being a part of one of the best one-stop-shops for all off-road vehicle customisations. I've owned a couple of Suzuki motorcycles, a Grand Vitara as well as the legendary Jimny.
A Suzuki South African pioneer
My very first Suzuki was a motorcycle but my first car was the second Jimny ever sold in South Africa, and I've still kept it going. The dealership isn't around anymore but I remember the amazing customer service I experienced. Although I had only spoken to my sister about getting a new car, I was approached by a salesperson by the name of Dominic who brought me the keys to my new car.
I hadn't even seen the car, let alone test driven it and I was very surprised that he knew that I was a Suzuki fan. I took it for a test drive and I signed the papers all on the same day. I was hooked. My nine-year professional relationship with Suzuki has been wonderful. I love what I do and being a part of the Suzuki 4X4 Club. Even though I love all the Suzukis that I've owned, the Jimny has been the best companion.
The new Jimny is nothing like the iconic old Jimnys. It's more comfortable and I'm not just talking about the interior of the car. It feels much more comfortable to drive this 4X4 on the city's highways. The new Jimny has really overcome any of the shortcomings of the old ones.
There's nothing I don't love about my Suzuki
It's difficult to pinpoint what features of which Suzuki car I love the most since it's all just so amazing. My Grand Vitara's cruise control is fantastic. It's so easy to go on a road trip with that car - just the simple press of a button and you're going to get to where you're going safe, sound and relaxed.


Michael George Varughese, a business development analyst at SCOR, and his lovely parents, got his first car from the Suzuki Johannesburg South and he stayed with that dealership when he bought his own car.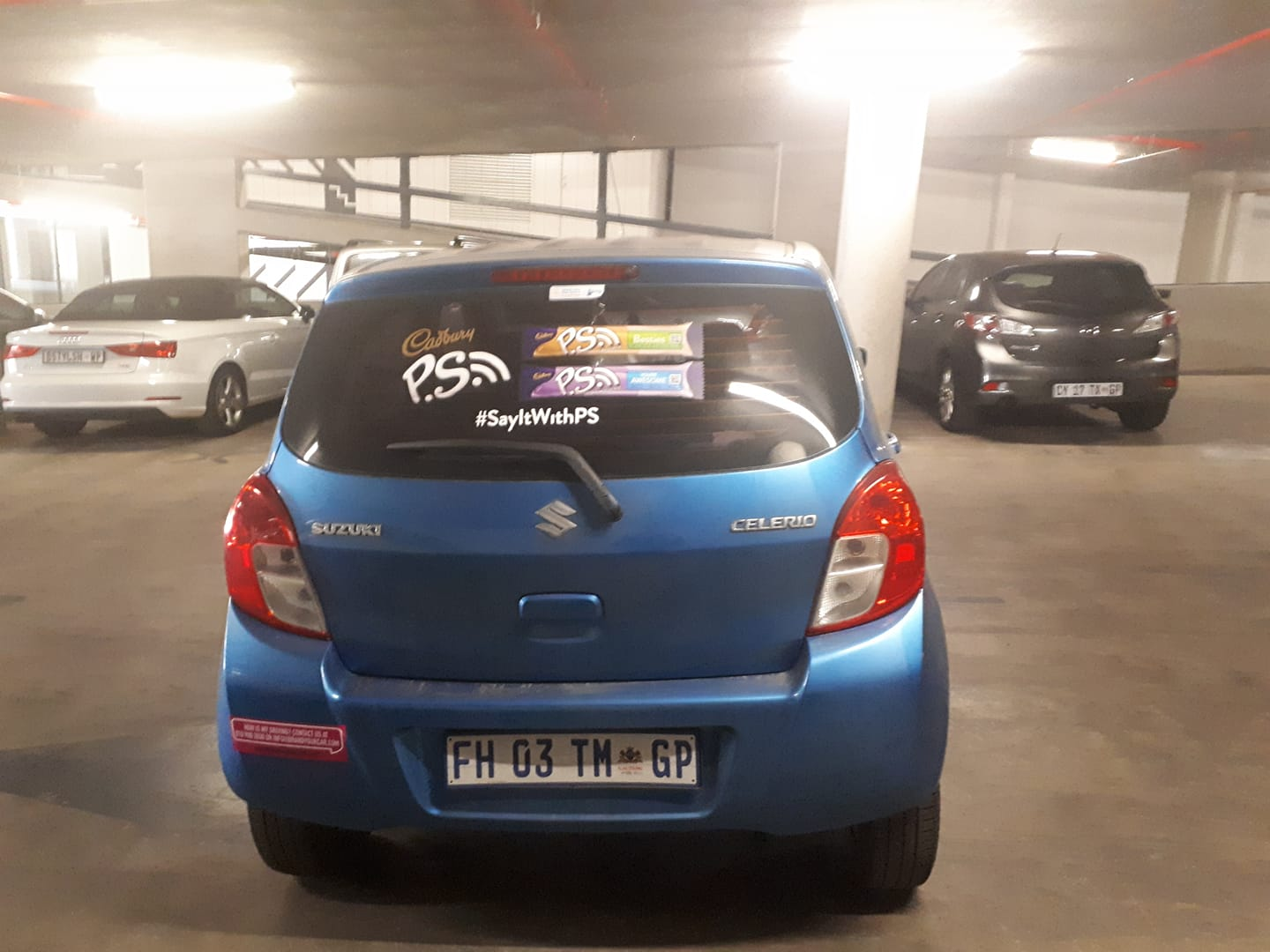 I really loved the first Suzuki that my parents bought me. It was a Suzuki Swift 1.4 GLS with cool sporty stripes. It was a great first car to have because it had all that I needed. It was big enough for me as a hatchback, a sophisticated interior layout for a first car and a fuel-efficient engine that really performed.
Leveling up
Unfortunately, my Swift got written-off in an accident but I decided to stay with the awesome Suzuki brand. Although I got the Suzuki Celerio, due to the fact that there weren't any second-hand Swifts, I'm still happy with my Celerio from Suzuki Rustenburg.
The fuel efficiency remains the number one reason I love Suzuki cars. The Celerio really surprised me with the amount of space inside the car. I think it's amazing how Suzuki has a car for everyone and still remains unique and cool.
No matter what Suzuki car any of our wonderful clients started off with, Suzuki made a positive impact on their lives and the way they drive was forever changed. Suzuki remains to be their way of life no matter what happens on or off the roads.
Want to start your own sensation Suzuki story and go through the range, drive the vehicles, and see the difference for yourself?
---