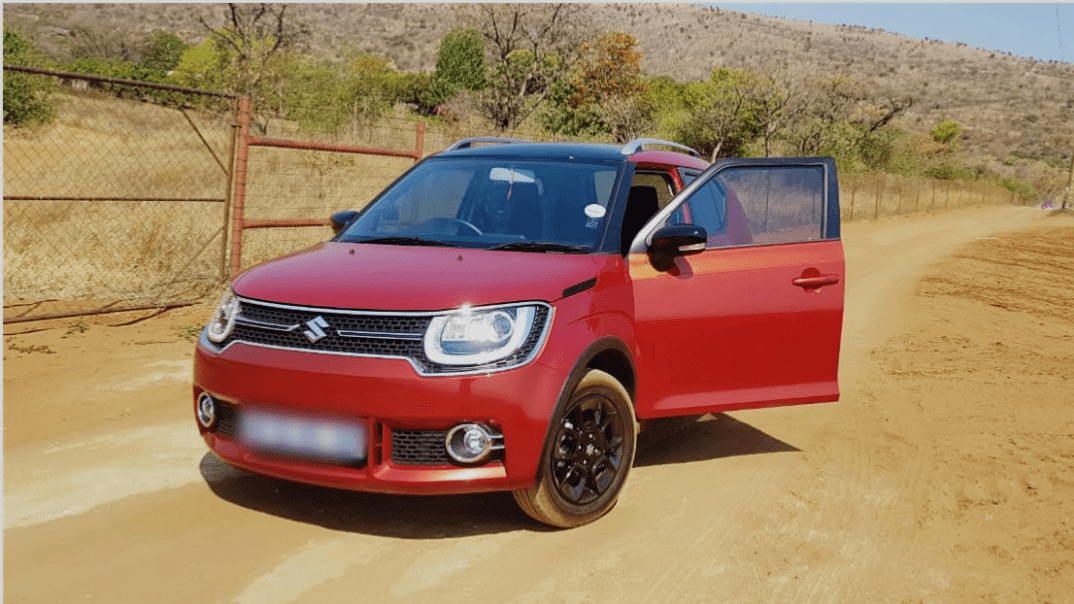 Buying a new car can be daunting because it's not something most of us do every day or even every year! This is my 'new car' story and how I ended up with my Suzuki Ignis - the car of my dreams.
In 2018, I suddenly found myself on the market for a new car after my previous vehicle was written off in an accident. I was completely unprepared as I was not planning on buying a new car for many years and I had no idea where to start looking. Most of my friends and family live in Durban, and I am in Gauteng, so I didn't have many people to turn to. I decided to simply take it one step at a time and really tackle this like I would any other big purchase: calculate my budget and do proper research.
I very quickly learned that test drives are a massive part of making sure you buy the vehicle that's right for you. This is so important because if I hadn't gone for test drives I am sure I would have made the wrong decision. There is a big difference between what you see on screen and how a vehicle really feels when you are sitting behind the wheel.
So, after narrowing down my options according to what I could afford, I had to decide what type of car I preferred and that best suited my lifestyle. In my case, the answer was a compact SUV. I have always preferred SUVs and I did not want to 'settle' for anything less. And this is where the Suzuki Ignis came as an incredible surprise: before driving it, I had assumed it would be too small and not feel like a 'proper' SUV. From the moment I walked into the Suzuki dealership in Boksburg, however, I just had a good feeling about this brand.
First Time Suzuki Buyer
I have never owned a Suzuki before and had no idea what to expect, but I have always been open-minded about cars. I firmly believe that everyone has a 'perfect fit' and I just got that feeling immediately when I walked into the dealership. Initially, the Ignis was not first on my list, but it was within my budget and I had read some fantastic reviews and social media comments about it, so I made a point to go take a look as I wanted to cover all my bases. It was the best decision of my life!
From the moment I sat behind the wheel, I knew the Ignis was the car for me. It's incredibly spacious inside with excellent ground clearance, but it is still a compact SUV and easy to drive in congested areas. The seating height is fantastic and as a fan of SUVs, I immediately felt at home.
What Made Me Choose The Ignis
One of the top-selling factors for me was the value the Suzuki Ignis offers compared to other compact SUVs in the same price range. Small details, like keyless entry, just make this the perfect car for anyone with a busy lifestyle (which would be most of us!). Before I even started looking I knew I wanted an automatic, because I spend a lot of time in traffic. The first time I took the Ignis for a test drive I was immediately impressed with how smooth the gearbox is and how comfortable it was to drive and park. I immediately felt at home, and I really think that is a sure sign when you have found the perfect car - it just 'clicks'.
I ended up buying the Ignis GLX AMT (Automated Manual Transmission). I've had my car for over a year now, and I still get comments about how well this car suits me. I am a graphic designer, so I'm known for being very visual and creative (and maybe a little bit nerdy). The design of the Ignis just appeals to me. From the modern, funky exterior with its angular tail lights to the perfectly-styled centre console, I am completely in love with my car.
At the time when I purchased my car, the dealership happened to only have stock in Uptown Red metallic, which made my decision so much easier. I loved all the colours, and would probably still be trying to decide, so I'm actually happy it turned out that way. And, now that I think about it, I am very glad I got a colour that really stands out. My car is so beautiful, I want it to stand out wherever I go!
Why I Still Love My Car
Now that I have spent more than a year with my Suzuki Ignis, I can honestly say that this was one of the best decisions I have ever made. Fuel consumption is fantastic and this car is a true all-rounder - perfect for city driving, but an absolute pleasure if I need to do some light off-road driving. It's exactly what I wanted, and I think the Ignis is much prettier than any of the other cars in this class.
I've also become a bit of a Suzuki fan thanks to my Ignis. One day when I do upgrade, I will most definitely stay within the Suzuki brand. Not only are their cars spectacular, but the service I have received so far is amazing, and that's a very important point for me.
In a nutshell, my decision to take a Suzuki Ignis for a quick test drive led to the best buying decision I could have made. I have been happy with this car every single day since I bought it.
How about visiting your nearest dealer and find out why people love the Ignis and you could too! Book a test drive and take the Ignis for a spin.
---
Think it's time for a new car? Or are you a first-time car buyer? Make sure you're prepared for your trip to your nearest Suzuki dealership, download our handy ebook.