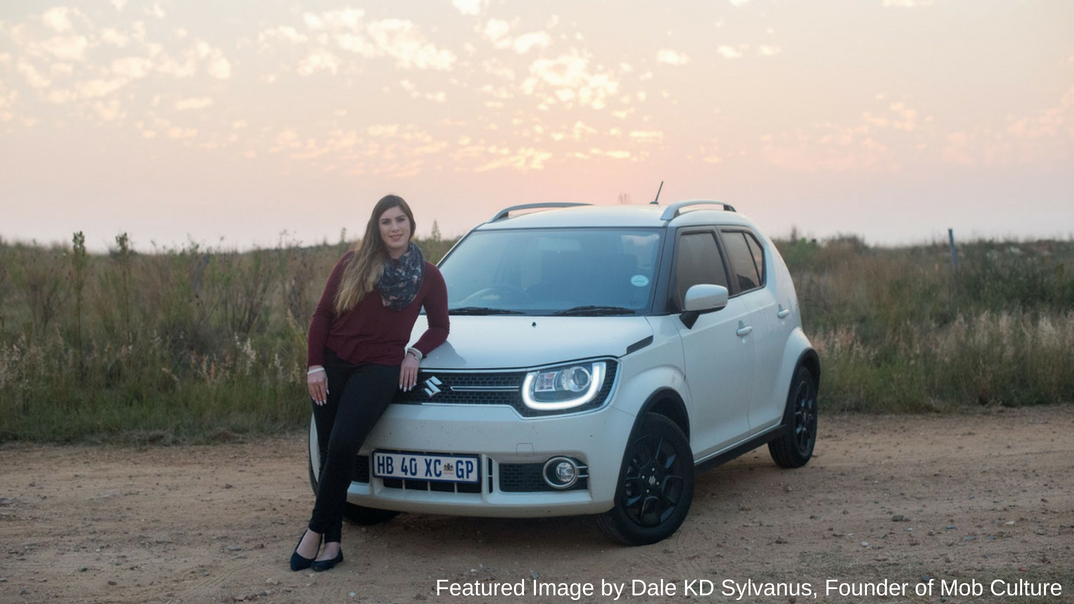 Mari-Louise Van Vuuren says her Suzuki Ignis, Pearl, chose her. Find out what this petrol head from Pretoria has to say about why she loves driving her baby.
In our previous post, Why I love my Suzuki Baleno, we found out why Nicole Sengers had to have her Suzuki. This time around, we interviewed a very special Ignis driver to see what exactly she loves about her new baby (Pearl).
Mari-Louise Van Vuuren bought her Arctic White Suzuki Ignis from Penta Suzuki, Menlyn Park, in September 2017. Since joining the Suzuki family, Mari-Louise has already driven over 31 000 km in her Ignis! She's a device medical representative for Ascendis Health, and needed a safe, reliable set of wheels as she practically lives on the road.


Why I love my Suzuki Ignis 1.2 GLX 5MT
My love affair with cars started when I was a child. My dad is a petrol head, and he used to take me to Kyalami with him every Saturday. My dream would be to do an advanced driving course so that I could become a rally driver.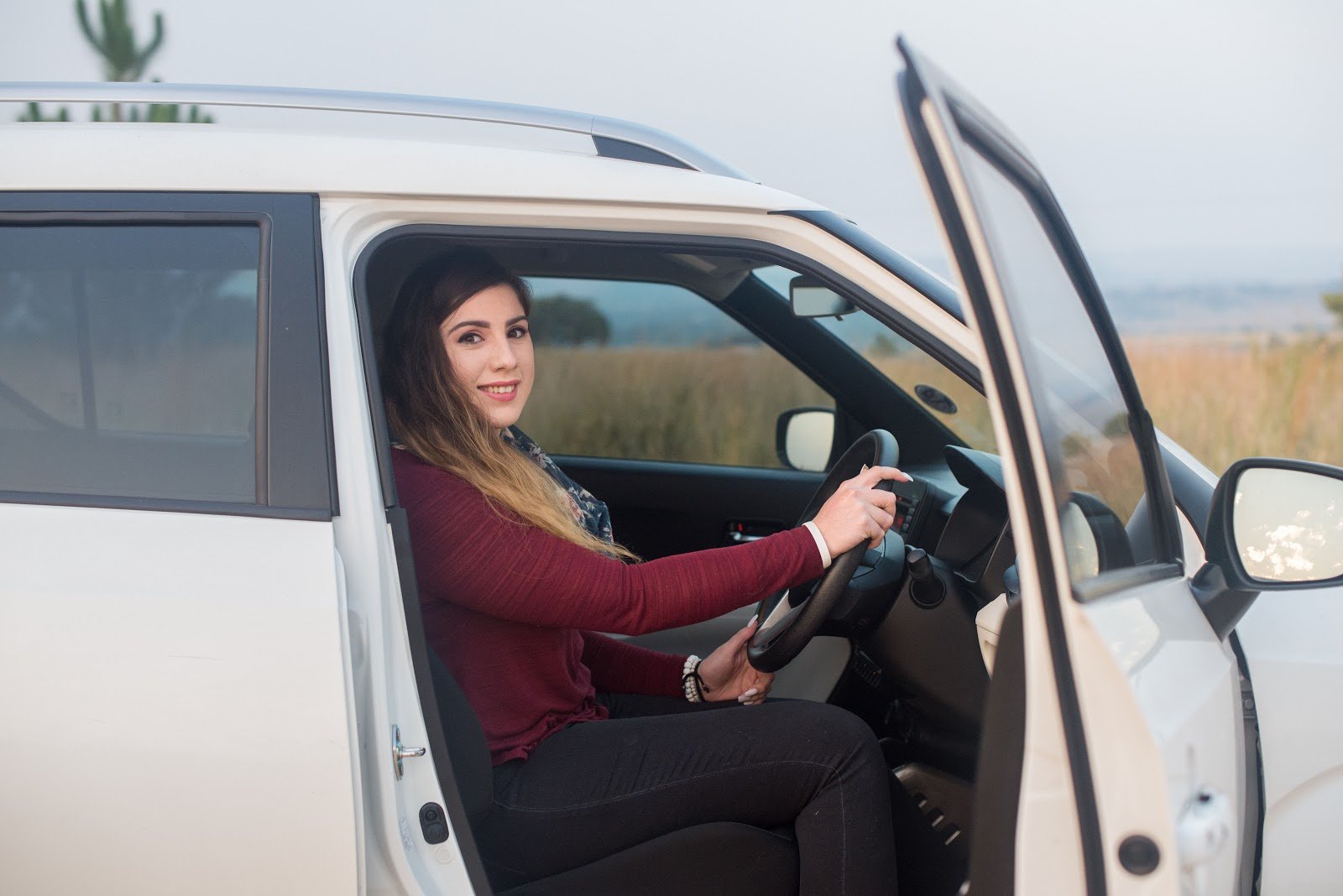 Mari-Louise and Pearl, her stunning Suzuki Ignis 1.2 GLX 5MT.
Photo credit: Dale KD Sylvanus, Founder of Mob Culture
Before he became a 4x4 instructor in Port Elizabeth, my dad used to work as the Service Manager at Suzuki Northcliff, Johannesburg, which was where I first became acquainted with the Suzuki brand. This is also how I met Chelsy Pinto, who's been my role model since I was about 15 or 16 years old. Not only is Chelsy a petrol head and the founder of the Swift Speed Club (Pearl and I are VIP members), but she's a phenomenal woman in a heavily male-dominated sport - she's truly inspirational.
My first car was a second hand vehicle and it wasn't very reliable. As someone whose job requires a lot of driving, this wasn't going to work - so I started investigating my options. My two main decision-making factors were safety and reliability. I needed a car that was low-maintenance and came with a comprehensive warranty.
When I started seriously looking to buy my first new car, it was only natural that Suzuki made its way onto my list of brands to consider.
What I love about Suzuki is that it's not just a car brand - it's a family. Suzuki people are so passionate about the Suzuki way of life.
I initially had my heart set on a Suzuki Swift. The Swift had long been on my radar (since I was a teenager). I loved that Suzuki was a very unique brand, and the Swift offered me all the features I needed, so it seemed like a good fit. . . until I found the Ignis!

What made me choose the Ignis?
I don't think I chose the Ignis - it chose me. The Ignis just happened to be launched in South Africa while I was busy looking for a new car.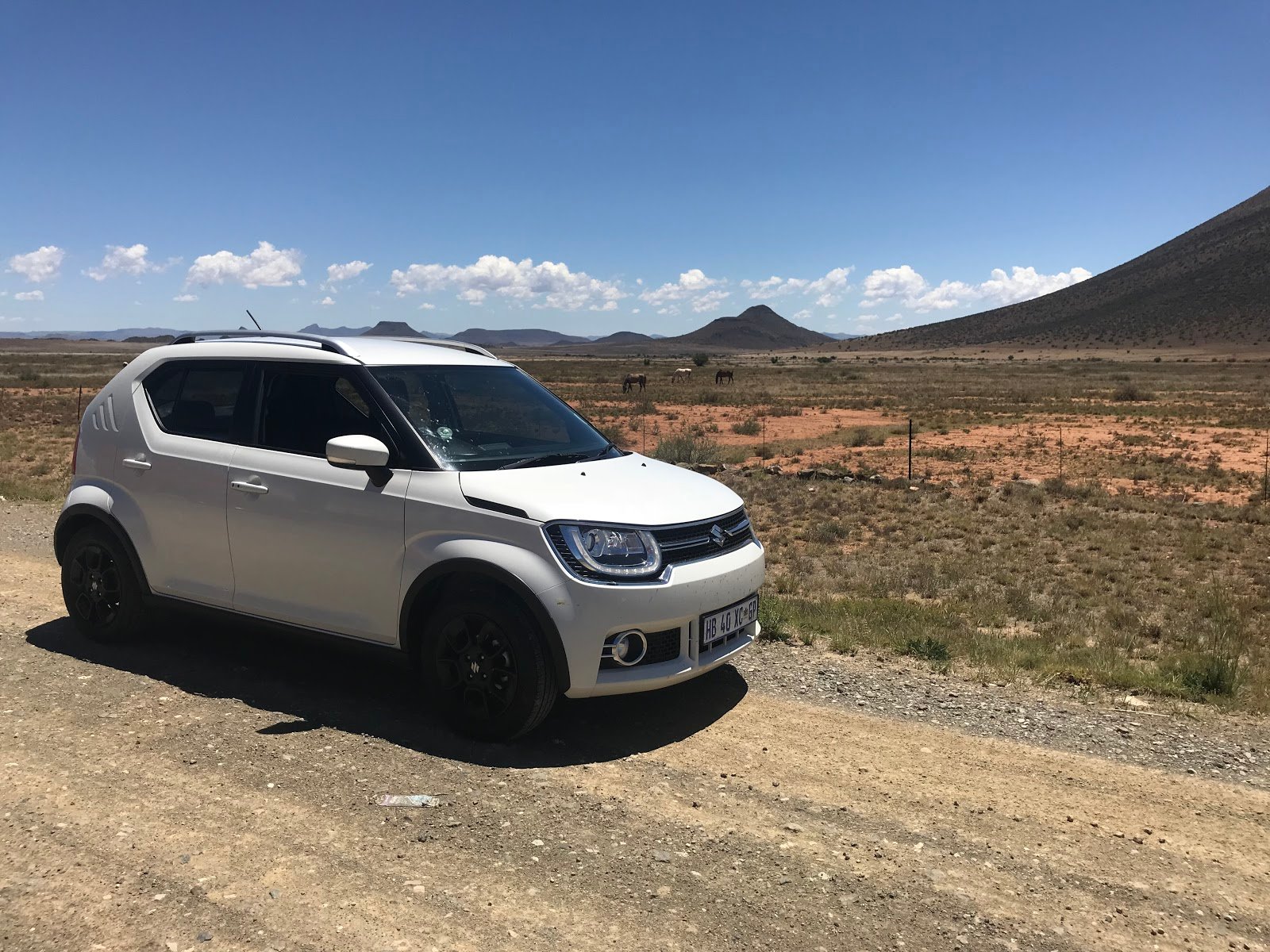 Pearl on the road to Port Elizabeth
I saw the Ignis for the first time on display inside Menlyn Mall. I was immediately attracted to how different it looked. I've always liked original cars, something unique that stands out on the road - and the Ignis is exactly that! There's nothing else like it.
A few weeks went by, and the Ignis made its way to the top of my wish list. I took the plunge and contacted Suzuki Menlyn to see if I could get finance to buy the Ignis. I had no credit history and this was my first new car, so I was nervous that my finance wouldn't be approved. Luckily, Nick Roth (my sales consultant) and Rayno Myburgh (my F&I advisor) didn't give up on me and my Ignis. If it wasn't for their passion and enthusiasm I wouldn't have managed to get my finance approved, and would never have managed to buy Pearl. Suzuki Menlyn helped me make my dream come true.
---
Are you (or your child) looking to buy your first car? Download our ebook, Guide to buying your child their first car, for tips to help you find the car of your dreams.

---
While I was waiting to hear if my finance was approved, I had the opportunity to test drive a beautiful red Ignis at the Festival of Motoring 2017 at Kyalami. I got a good feel for the Ignis' potential. The car was very stable and handled so well (even on the hairpin bends).
It was so much fun to drive. This confirmed in my mind that I absolutely had to have a Suzuki Ignis.
One of the things that really impressed me about Suzuki at the Festival of Motoring, is that they were one of the only brands that I noticed performing breathalyzer tests on people before allowing them to take a car out onto the track. I love that Suzuki looks after their people. They don't only say they promote safety - they genuinely care about people's safety both on and off the road.
* * *
It took about a month to get my finance approved, and during this time I kept my fingers crossed. I knew in my heart that the Ignis was meant for me. I was over the moon to find out that my finance had finally been approved!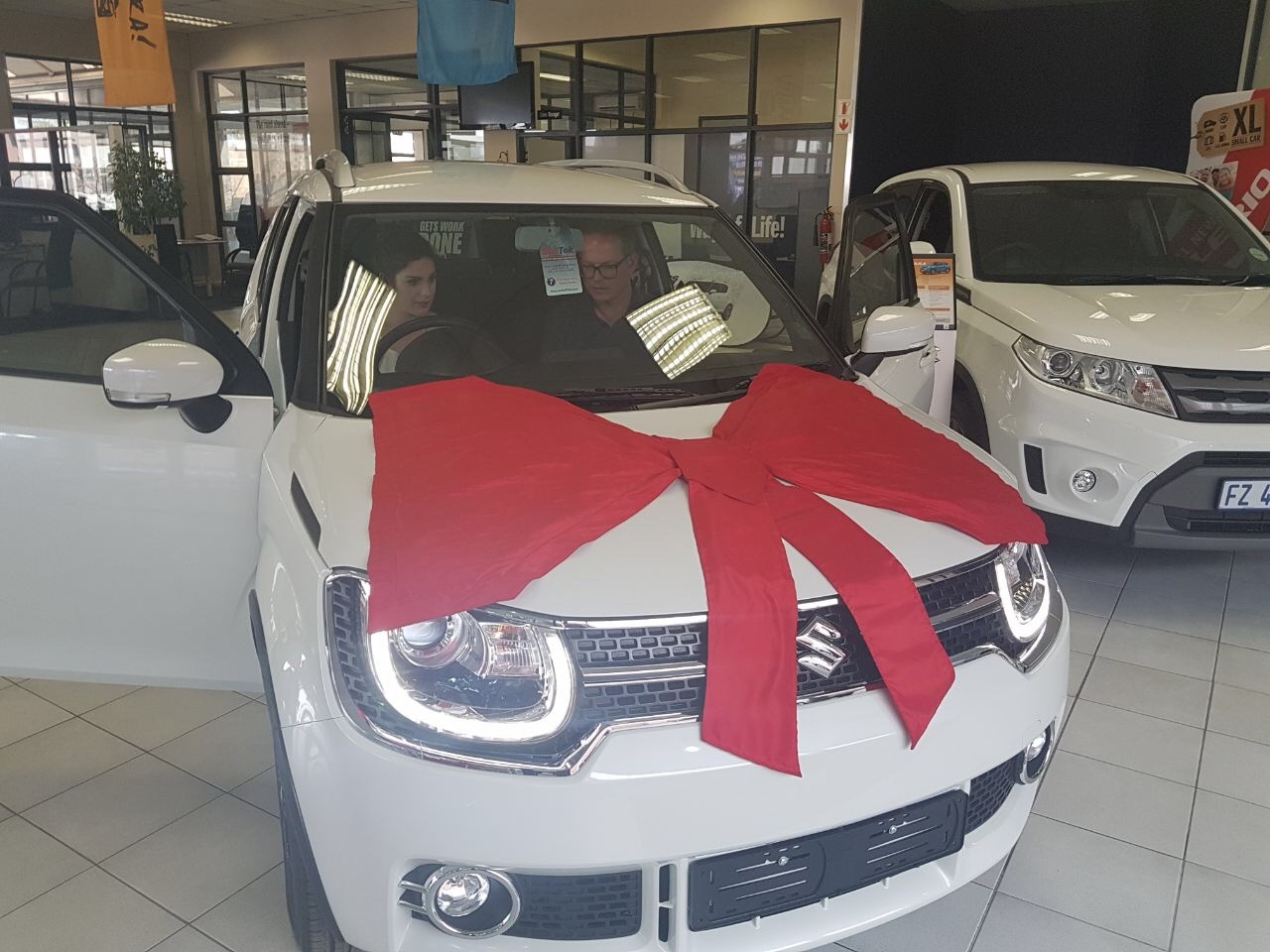 Mari-Louise collecting Pearl from Suzuki Menlyn.
What are my favourite features of the
Suzuki Ignis
?
Wow! There are so many great features, it's hard to pick. I think the main reason that I love Pearl is because she's basically a mini-luxury car.
High-intensity discharge (HID) and light-emitting diode (LED) headlights
The Ignis' striking headlights are my favourite exterior feature. They're so trendy and stylish, and that's why I think the Ignis has so much character.
The interior looks and feels like you're driving a 4X4
I love that it feels like I'm driving a 4X4. The colour match white finishes also make the interior look really sophisticated, with a boldly designed centre console.

Fuel efficiency
As a sales representative, I cover a lot of ground every month (servicing Gauteng, the North West, Mpumalanga and Limpopo) - that's a lot of petrol! My colleagues can't believe how light on fuel my car is. It's such a relief for my monthly budget.
Despite weighing only 850 kgs (which is why she's so light on fuel), Pearl has a surprisingly powerful engine.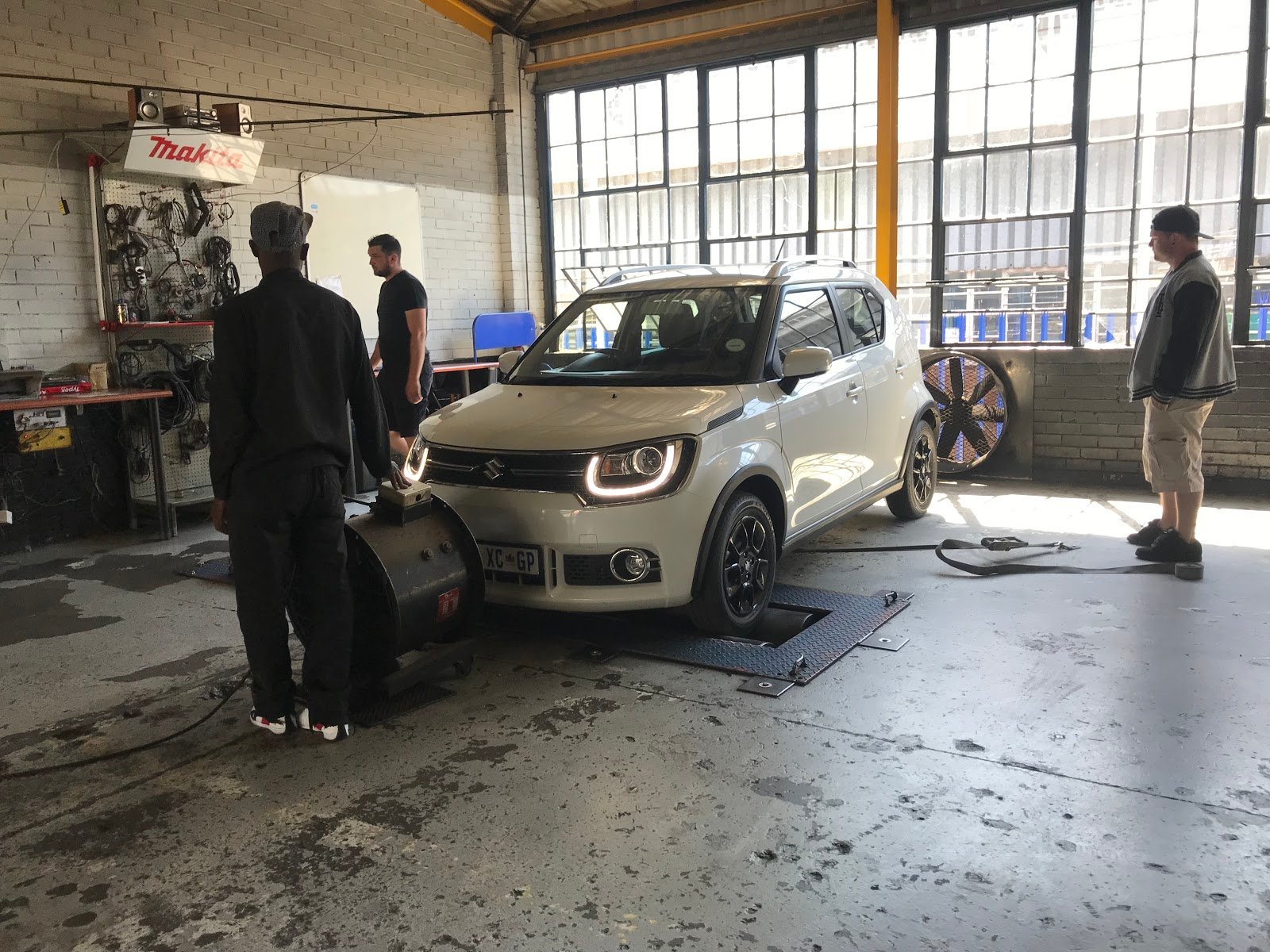 Putting Pearl's engine to the test on her first ever Dyno.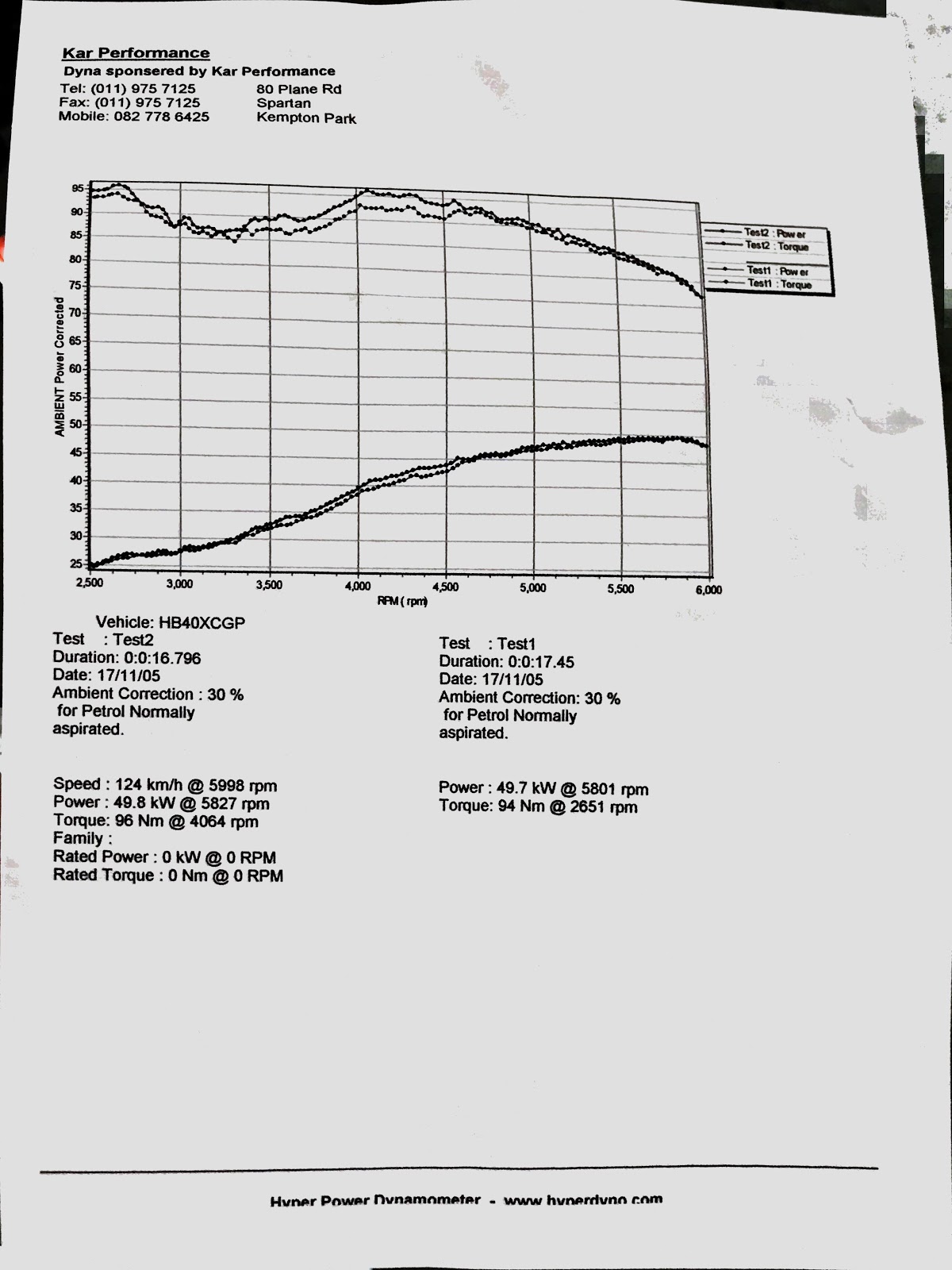 The results of Pearl's Dyna.
Comprehensive warranty, roadside assist and extended maintenance plan
Again, I do a lot of driving. As a single female on the road, it gives me complete peace of mind knowing that I have a comprehensive warranty (including cover for my tyres and rims). If anything ever went wrong, I know I'd be in good hands with Suzuki.
I have lots of long-term, future plans for Pearl, that's why I chose a car with an excellent track record for reliability. Suzuki engines never die. I'm hoping to keep Pearl for many years, and even have some additional modifications planned for her (like installing an infotainment system, spoiler and broader tyres).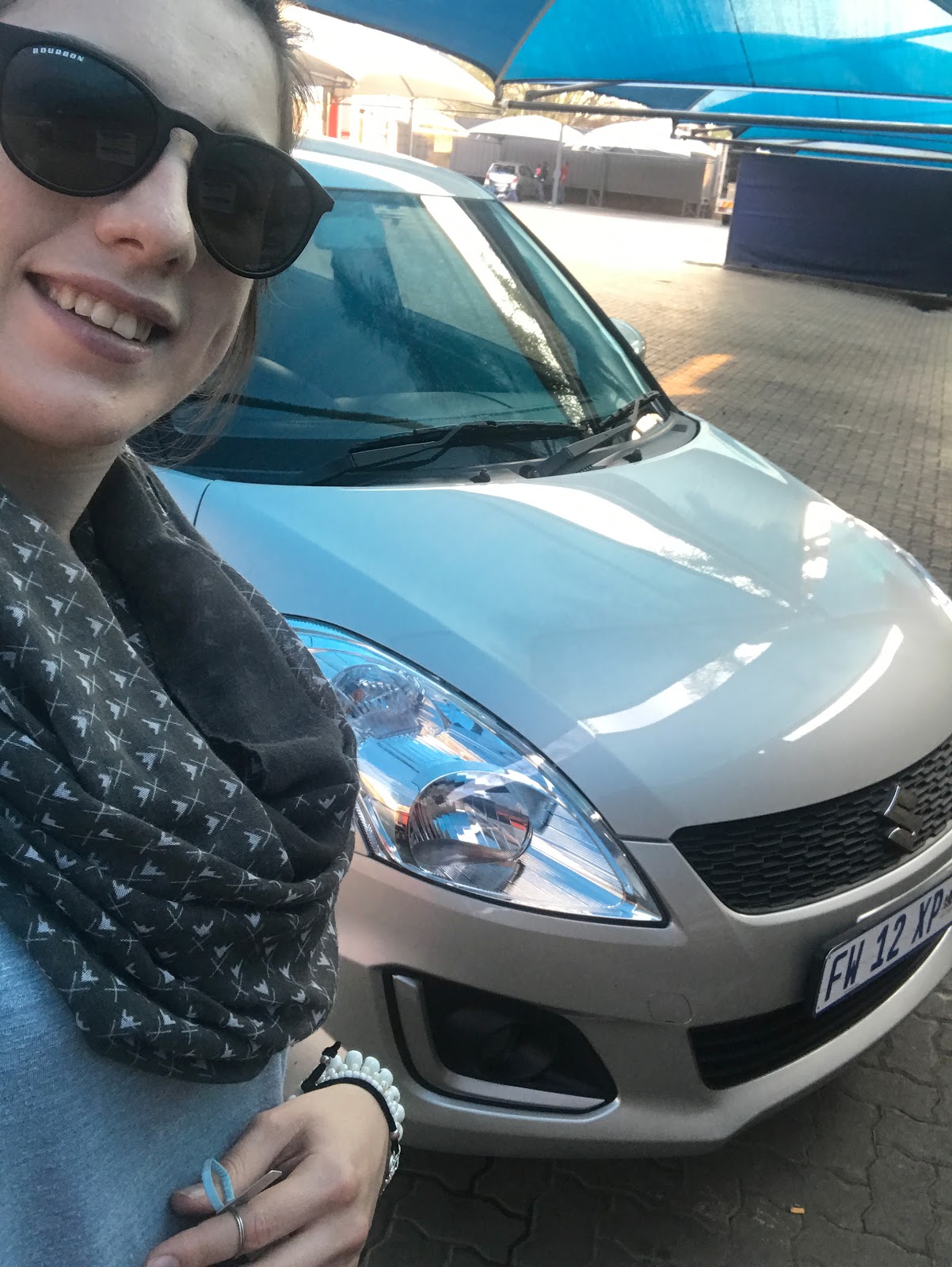 While Pearl was in for a service, I got to drive a courtesy car (the Swift) from Suzuki Menlyn.


---
Download our ebook, How to extend the lifespan of your car, for insider tips to keep your baby driving in peak condition.
---
Safety features
The Ignis has keyless entry and push to start, which is both safer and more convenient than digging for my car keys in my handbag. This is so modern and forward thinking. Apart from the keyless entry, I also have ABS brakes, rear sensors and park assist, as well as retractable side mirrors. This makes parking Pearl a breeze.


The Suzuki Ignis handles off-road driving beautifully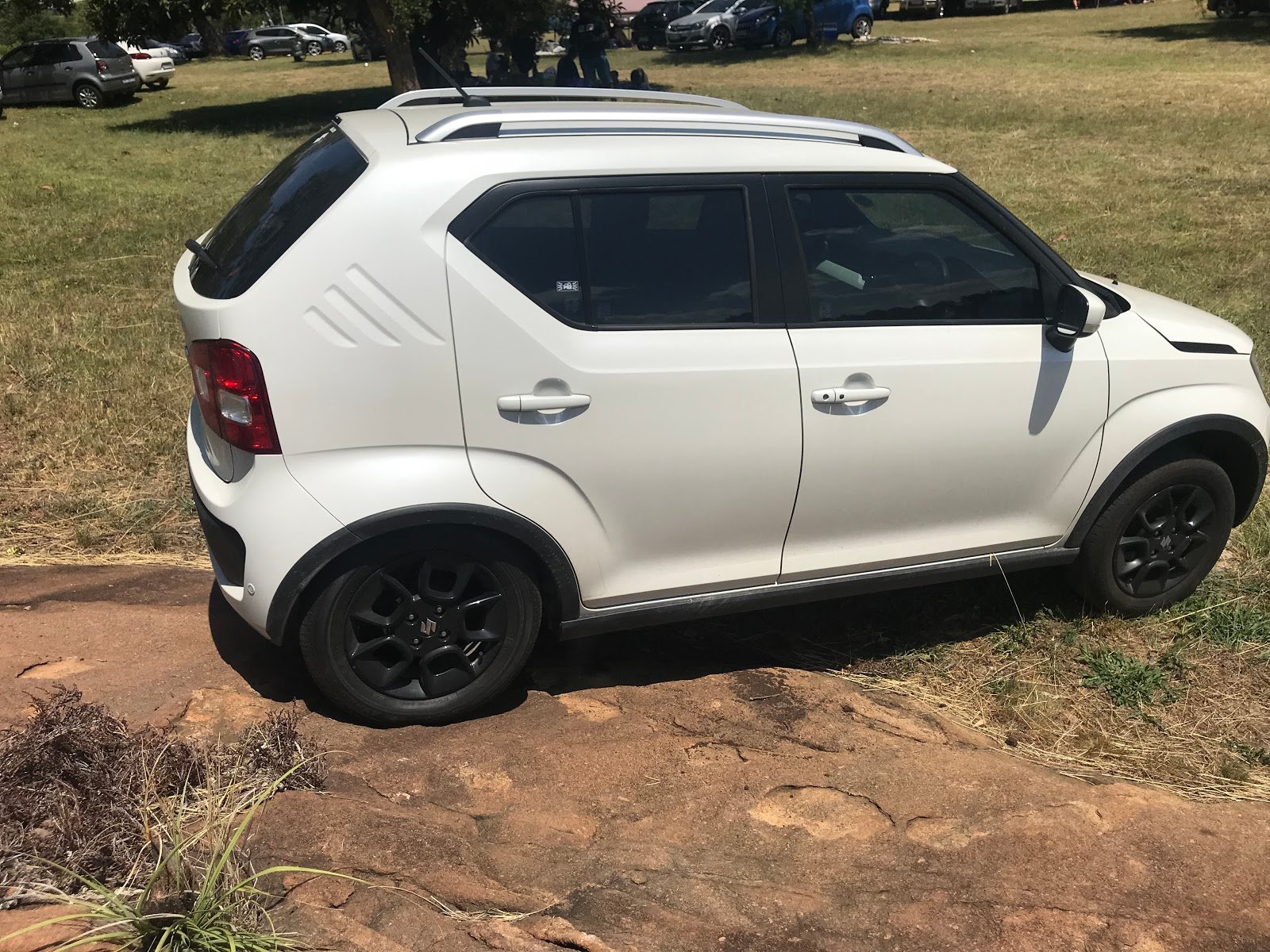 Playful Pearl loves heading off the beaten track!

I'm having loads of fun driving my Ignis. I've taken her off-road many times, joining 4X4 meets with my dad (he can't believe how well she handles the drive). I even took Pearl on a road trip down to Port Elizabeth over December 2017 - I'll find any excuse to drive her.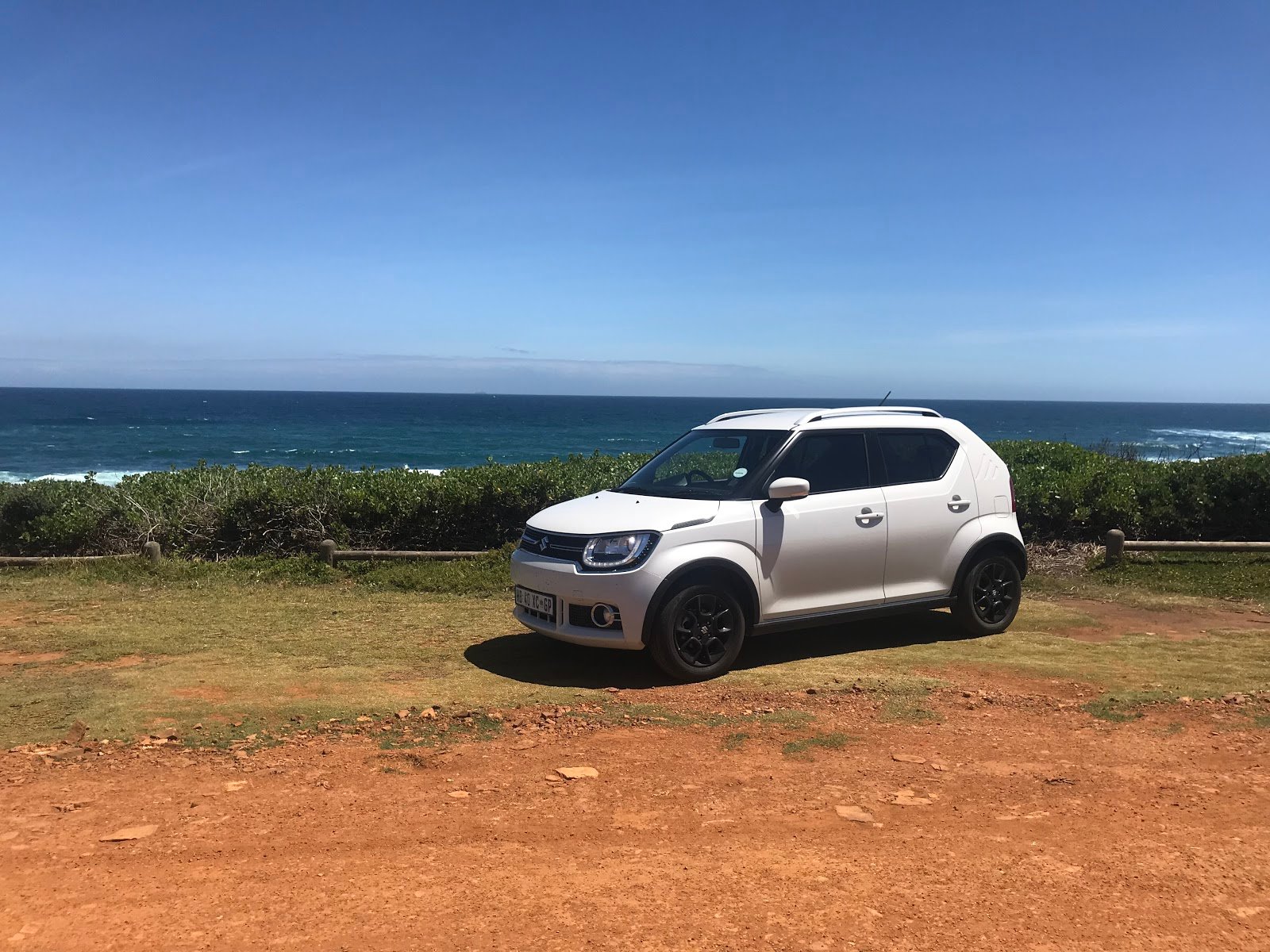 Pearl visiting the beach in Port Elizabeth
The Ignis is roomy inside (despite its small stature)
You won't believe how much stock I can fit in my boot. This is a major plus for someone who carts around bulky medical equipment. I often challenge my colleagues (who have bigger cars) to see how much stock we can fit into our boots. Apart from boot space, there's also plenty of leg and head room. The Ignis is very comfortable to drive for long distances.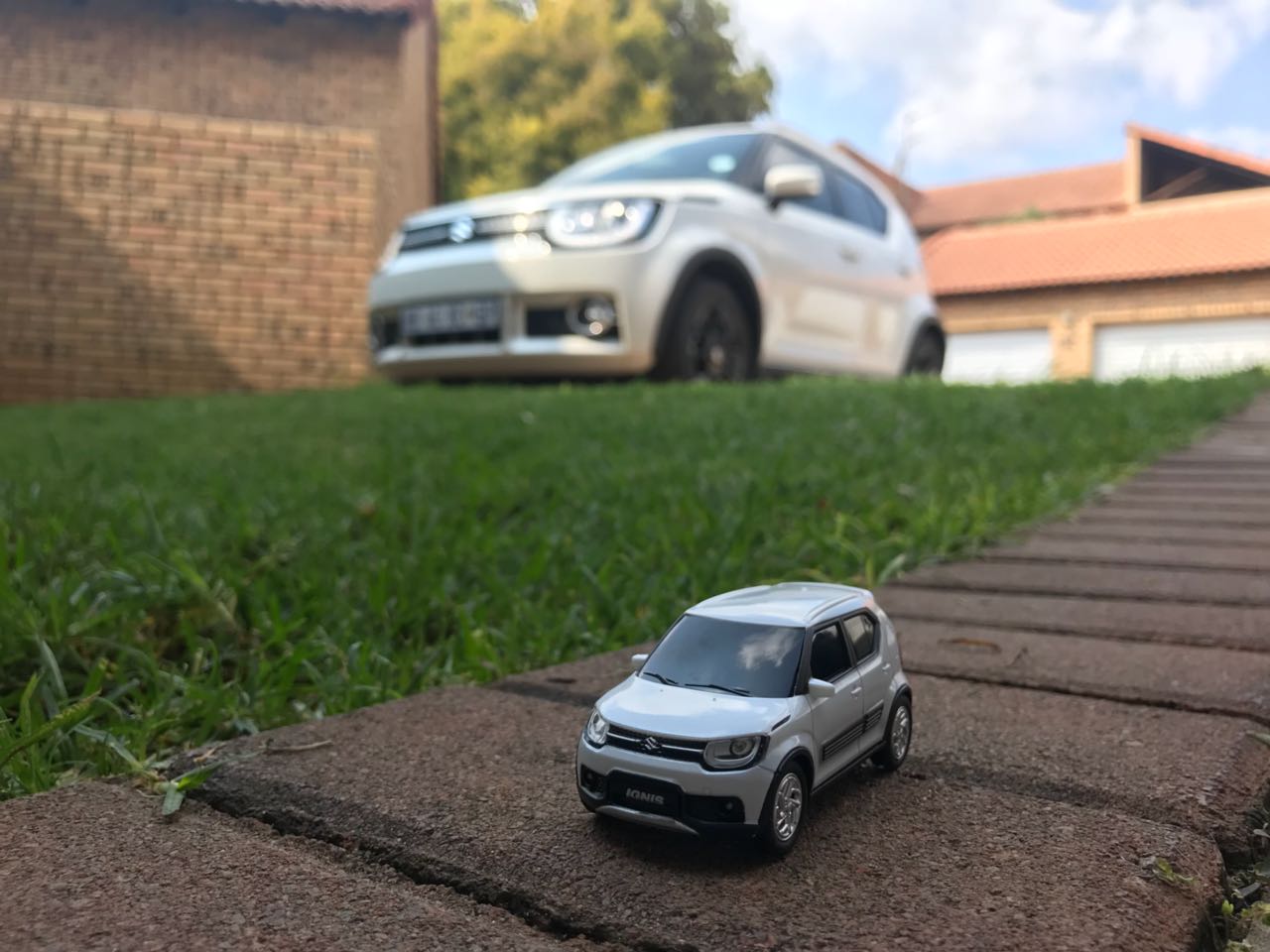 Mari-Louise loves Pearl so much, that she even bought herself a baby Iggy.
Want to experience the Suzuki Way of Life for yourself? Test drive the Ignis and ignite your senses!
Does your Suzuki have a story? Let us know why you love your car on our Facebook page or on Twitter. We would love to hear from you and we may even publish your story on our blog.