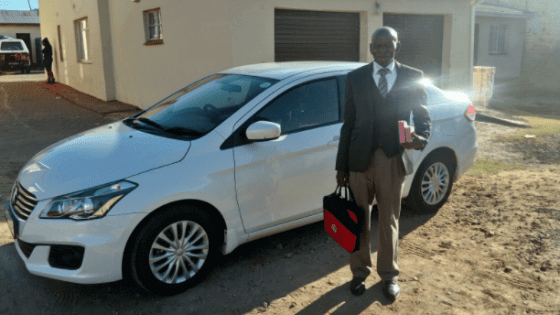 We asked real Suzuki drivers why they bought their Suzukis. Here's what they had to say about why they love their Suzuki and the Suzuki Way of Life!
It's difficult to put your finger on exactly one reason you fell in love with your car. Your car is a very personal purchase, it's important to find the right one for both your needs and personality.
It could be a series of practical factors (like safety, fuel economy or reliability) that influence your choice, or it could be the car's amazing features (like a top notch sound system or its body shape). It may even have been a combination of both. Whatever the reason, there's no doubt that there's a special bond between cars and their owners - let's face it, we spend a lot of time behind that steering wheel.
We were interested in what made Suzuki drivers fall in love with their cars. Here's what they had to say about the Suzuki way of life.
From fuel economy, style, comfort and affordability, to safety, quality and drivability, our loyal Suzuki fans just " love, love, love 😃 " their Suzukis.
Some of the top reasons for choosing Suzuki included:
"I love my Grand Vitara. The most comfortable car I have ever driven . . ."

Making a statement with the Ignis, " I love the uniqueness it brings."

"Light on fuel" and "fun to drive", the stylish Swift offers "big car features" with an affordable price tag.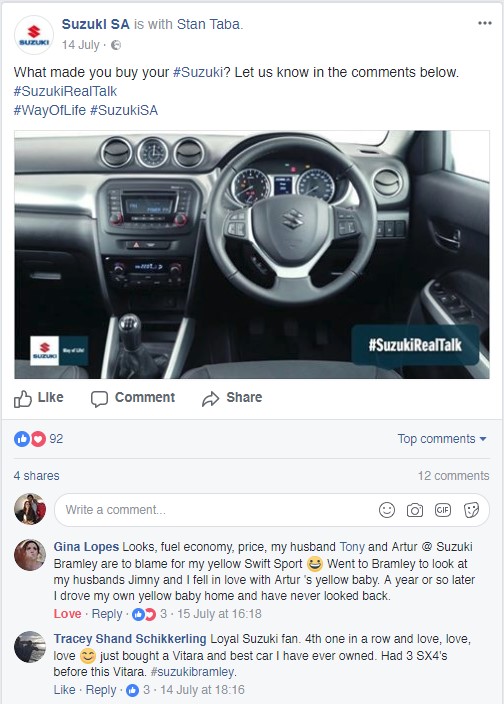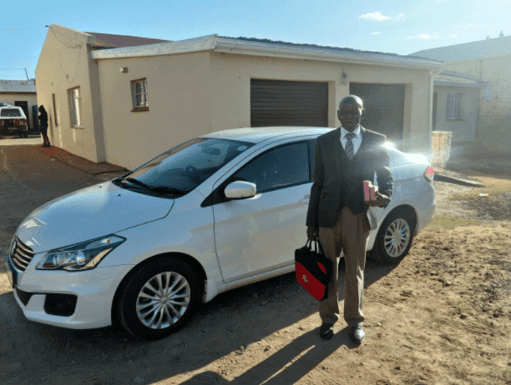 @Moitlis shared this lovely picture of himself and his sparkly new Ciaz saying he bought it for its "spacious interior, enormous boot, comfortability and flashy [exterior]".
It's no secret, Suzuki drivers love the Suzuki Way of Life!
Experience the Suzuki lifestyle for yourself by booking a test drive in your favourite Suzuki model today.