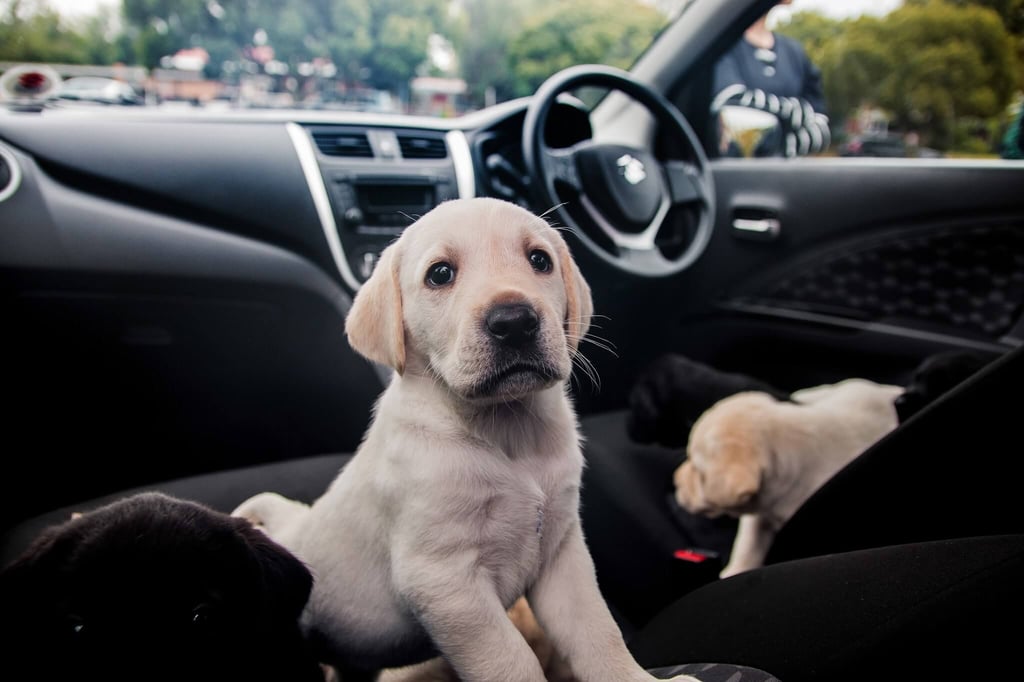 Get ready to impress your friends with your astounding general knowledge. Here's a list of ten surprising facts that only Suzuki lovers will know.
Looking for some interesting facts that'll entertain everyone at your next braai? Then you've stumbled across the right blog post! Here's a list of little-known facts that you don't need to know (but really, you should).
1. Michio Suzuki's first invention was an automatic loom for his mother.

He grew up in a tiny fishing village called Nezumino-mura, which was made up of only 32 homes. Weaving was the primary skill of the villagers. Michio's loom could weave ten times faster than the other looms available at the time, and completely revolutionised the production of floor looms.

Image: Suzuki's floor loom

2. The word "Ignis" is the Latin word for fire.

That's why it's so fitting that the Suzuki Ignis will ignite your senses.

Image: The Suzuki Ignis (2017)

3. Japan is famous for its kei (small) cars.

Their kei car regulations state a vehicle cannot exceed 3.4m in length and 1.48m in width and 2m in height. It must be below 660cc in engine capacity. Kei car owners receive tax breaks and affordable insurance premiums, motivating a movement toward smaller, eco-friendly vehicles. As a result of these regulations, Suzuki Japan is getting creative and producing kei models for every taste from sports cars to mini-crossovers.

Image source: Just Car News

4. Suzuki is off to the moon.

Suzuki has partnered with Hukato, a Japanese firm competing for Google's coveted Lunar XPRIZE - Google's incentive to get engineers, entrepreneurs and innovators to get to the solar system. To win the competition, the team needs to land a spacecraft on the moon, and take high resolution videos and images for a minimum of a 500m stretch of the moon's surface. Watch this space!

Image: the proposed concept for the lunar vehicle

5. Suzuki's workers take 2 545 steps to complete a car.

This number has reduced considerably since 2014, when workers took 3 077 steps to produce a vehicle.

Image source: Live Mint

6. Suzuki is taking on the African continent.

The South African adventure bloggers, Team Tane, are taking their Suzuki Jimny (named Badger), on an eight month journey around Africa. The trip commenced in April 2017, and will cover approximately 25 000km, during which time the couple will be living out of their Jimny.

Image source: Team Tane

7. Suzuki has conquered both the land and the ocean.

Suzuki won the 2014 Endurance Class B World Championships in Barcelona, Spain. The Championship is open to boats not more than eight metres long and emphasises speed, and so allows propulsion by one or two outboard or interior engines of up to 294kW (400PS), in various combinations ad categories. The event attracted 19 crafts from Belgium, Switzerland, Italy, Galicia, Andalusia and Catalonia, making the performance an international record for competition of this modality.

Image: Endurance Class B World Championship (2014)

8. Mrs South Africa drives a Suzuki Vitara.

Mrs South Africa 2020, Jacquelie Ferns, has been driving the winner of the Cars.co.za Compact Family Car of the Year competition for a few months now - and she loves it!

Image: Jacqueline Ferns (Mrs South Africa 2020

9. The Suzuki Hayabusa is one of the world's fastest motorcycles.

The Hayabusa can reach speeds of up to 300km/h.

Image: Suzuki Hayabusa

10. Suzuki Motor Corp is one of the world's largest car manufacturers.

Suzuki is one of the top ten largest automobile manufacturers, producing on average 3.04 million vehicles each year.

Image source: Autoportal
We hope you've enjoyed learning these ten surprising facts you didn't need to know. Our team of Suzuki experts love a challenge, so let us know if you can think of any more unknown facts about Suzuki in the comments! Now go out, and impress your friends with your astounding general knowledge.
Experience the Suzuki way of life for yourself, and book a test drive in your favourite Suzuki model.