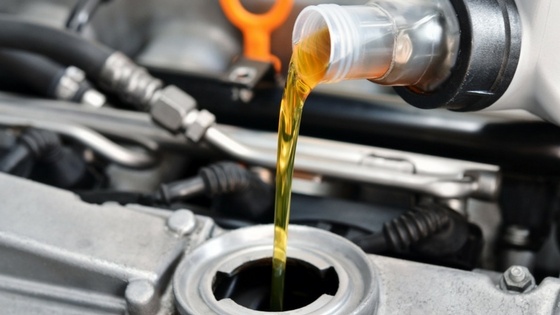 Your annual car service is an important part of proper vehicle maintenance and shouldn't be skipped. Ask your mechanic these questions for your peace of mind.
Estimated reading time: 2 minutes, 57 seconds.
If it's not broken, why do I need a car service? Well, in short, prevention is better than cure. If you'd like your car to continue running smoothly you can't afford to start skipping services. This being said, many motorists are nervous to take their cars for a much-needed service because they've either had a bad experience with a disreputable mechanic themselves, or know someone who has.
To put your mind at ease, here are six questions that mechanic and motor-blogger, Charles Sanville (a.k.a the Humble Mechanic) recommends you ask when you take your car in for its next service. Asking the right questions can help you to avoid overpaying for parts and making unnecessary repairs.
Can I meet my mechanic? It's a good idea to introduce yourself to the person responsible for working on your car. Try to build a relationship with your mechanic over time, and show an interest in the well-being of your car, it is one of your biggest assets after all.


Can I see the problem?

If you're not sure you understand the problem with your car, ask your mechanic to show you and break it down into layman terms to aid your understanding. There's nothing wrong with asking questions, and it's important that you're confident that the "problem" does indeed exist. Someone who's unfamiliar with car terminology might find chatting with their mechanic a little intimidating, so if you'd like some help getting familiar with car speak you can check out our post on

all the car terminology you need to know

.


Can you prioritise the repairs? If there's more than one repair that needs to take place, and you're worried about your budget, ask your mechanic to help you prioritise what needs to be done right now and what can wait.


What will happen if I don't make the repair? This is a tricky question, especially if you're not too familiar with car maintenance. However, before you decide to go ahead with (or ignore) a repair job, you should familiarise yourself of any potential consequences if the problem is left unsolved. Do be wary if you feel the mechanic is blowing the problem out of proportion. If you feel this may be the case, take your car to another mechanic and ask for a second opinion.


What's the warranty on this part? Remember that nothing beats genuine parts, and you should ensure that your mechanic is using quality parts that come with a warranty. You never know when you could encounter a faulty part, and if you do, you'll want to be covered for its replacement.


Do you offer any discounts on parts?

It doesn't hurt to ask, and occasionally you may get lucky.
Having a service plan in place with your dealership will mitigate the risk of dealing with disreputable mechanics who try to sell you repairs that you don't need. You are also able to build a relationship with your dealer over time so that you can begin to speak the same language.
To keep your car running optimally, all Suzuki customers can book your service at a Suzuki dealership and keep their car running smoother with genuine parts and expert knowledge.
---
To find out more about service plans, maintenance plans or warranties read our blog post, The difference between a maintenance plan, service plan and warranty plan: explained. You may also be interested in the top 6 reasons you need to service your car.