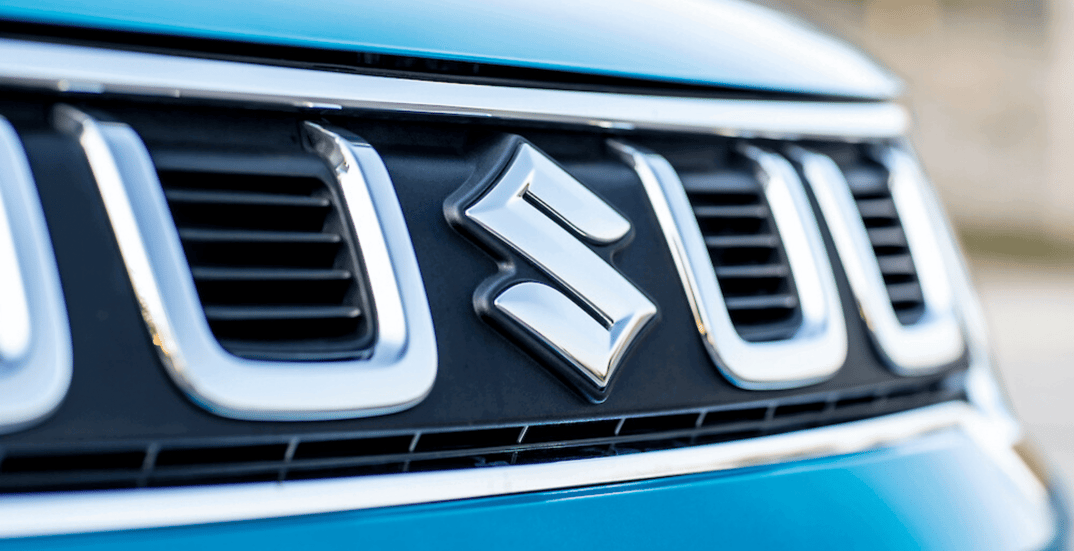 Looks may not be everything but they do count when it comes to choosing a new car. Suzuki manages to blend cool looks with real-world practicality when designing its cars - and this plays a role in maintaining resale value.
Estimated reading time: 4 minutes, 28 seconds.
Making a decision on what car to buy is never easy with a host of factors that have to be considered before parting with your hard-earned money. The excitement of being in a dealer showroom, the new-car smell, and the resulting roller-coaster ride of emotions all bubble to the surface – but the final decision should be made with cold, clear logic.
Automotive designers spend years perfecting the art of coming up with looks that instantly appeal but, any buyer needs to consider how those looks translate to the interior roominess and practicality of the car – after all, a low-slung sportster may mean you can fit a sandwich bag in the back seat when you need to transport two children. However, the purchase decision should not be made on emotion. Ownership of a vehicle is a commitment, and the decision needs to take into account the realities of the overall cost of ownership, the resale value, and the reliability of the vehicle.

It is worthwhile doing some research before rushing out to buy a car. Look at the published fuel consumption figures, examine the warranty and service plan (if applicable), and check resale values on any of the major car websites.
Suzuki Swift
The Suzuki Swift is a prime example of both looks and practicality, where the exterior has the right levels of trendiness and street cred without compromising the more mundane fit-for-purpose application required of a small car.

The current pocket-conscious range also provides buyers with a good spread of options in terms of power and sportiness, and comfort items are fitted as standard equipment.

However, one of the major considerations when buying a new car is the reputation of the brand for reliability and after sales service. More often than not, this is subjective but the Suzuki guide to buying a new car is a useful tool for providing guidance.

Simply, if you are not seeing lots of complaints by friends, acquaintances and Facebook, Twitter or Instagram users about the brand or a specific model, it is safe to assume there are no reliability issues to be concerned about.

There is no question the Suzuki Swift looks cool from the outside. Inside it provides comfortable legroom for the driver with enough options to move the seat into the perfect position. The dash layout is clean, tidy, and uncluttered with dials and gauges easily visible and switches logically positioned and easy to reach.

All-round visibility is excellent and another totally cool thing about a small car is it actually fits into those miniscule parking bays at the shopping mall.

The latest addition to the Suzuki Swift range is the 1,4-litre Sport in manual or automatic configuration, and features a turbo-charged four-cylinder engine punching out 103 kW at 5 500 r/min and offering 230 Nm of torque from 2 500 r/min.

This rapid little pocket rocket has go-kart like handling and is huge fun to drive being neutrally balanced and responding swiftly to both steering and throttle inputs.

It comes with an anti-lock braking system (ABS) with Electronic Brake Force Distribution (EBD), stability control and Brake Assist (BA) as standard with the auto version also having Hill Start Assist. There are six airbags (front, side, and curtain) along with variable power-assist steering, a multi-function steering wheel, on-board computer, and air-conditioning included on the long list of standard features.

Cool has never been so hot!
Suzuki Ignis
One of the funkiest cars in the Suzuki stable is the small crossover, Ignis, that provides perky performance from its 1,2-litre engine and the raised body advantage that makes spotting those pesky potholes in time a whole lot easier.

The Ignis comes in GL and GLX specification but, even the base model is bristling with standard safety and comfort items, not the least of which are anti-lock braking with EBD and BA, dual front airbags, power steering, an on-board computer, air-conditioning, central locking, and power-operated windows.

The GLX gains items such as a 7" touchscreen infotainment system with smartphone connectivity, reverse camera, retractable mirrors, mutli-function steering wheel controls, temperature display, touchscreen input, Bluetooth connectivity, LED daytime running lights and LED headlights.

Again, reliability is not an issue based on the lack of social media chatter and the small car, affectionately dubbed 'Iggy', can easily seat four adults in comfort, while the split rear seats allow for a configuration that increases the load volume from 260 litres to 467 litres.

Small enough to whip through gaps in the traffic, the Ignis is no slouch on the open road and will happily cruise at motorway speeds – the cabin is also well insulated from any wind or road noise.

The Ignis has many practical advantages for both business and leisure and its standout styling just makes it major cool.

Suzuki has a range of products to meet just about every need and does this with cars that stand out from the ordinary and are loved by owners. Even better is the fact there is a Suzuki to suit every pocket. Download the guide to buying a new car.


---
Subscribe to the blog and read more reviews about the latest Suzuki car launches and learn get more outside assessments on other vehicles like the Vitara or Swift Sport.