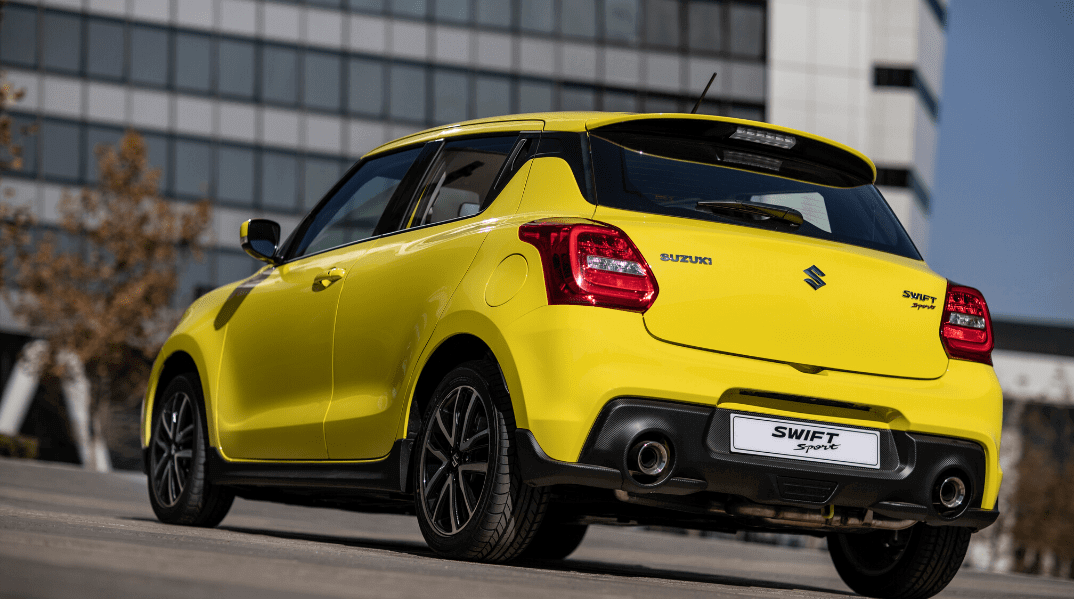 It's tempting to replace your car every three years, but Suzukis will save you money by lasting forever.
Estimated reading time: 4 minutes, 35 seconds.
Though most people like to buy a new car every three years (on average), regularly buying new cars is not a wise use of your budget. "Think about a car as something you buy for 10 years – then you can start to think about it as a long-term investment," explains Sam Beckbessinger, bestselling author of Manage Your Money Like a F*cking GrownUp.
Now think about how many times you have spotted an old Vitara or an ancient Jimny zooming along the streets? Probably many times – because Suzukis have longevity and (even if we say so ourselves) still look great five, 10 or 20 years down the line.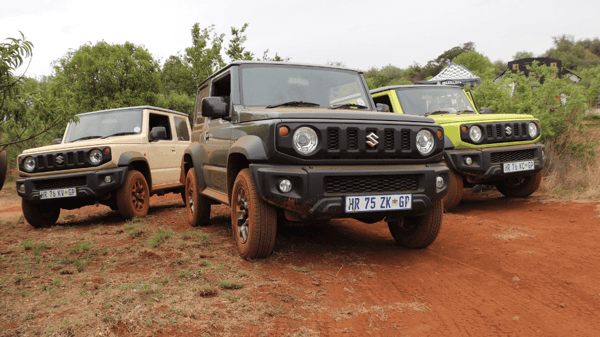 Sam says, "Cars are a lifestyle asset that help you do things, and not a true asset – they won't put money in your pocket. The best way to buy a car is to pay cash, but that's not possible for many people. That's why you need to look at the long-term lifespan of the car." If you think about the cost of financing two cars, at, for example, R200 000 each, you could have purchased a R400 000 apartment to bring in additional rental income instead.
That's why buying a car is such a huge decision, and sadly (as we and our dealers on the floor see) often one made looking at the wrong variables. Having the newest tech or existing as a luxury status symbol really aren't the most important, financially prudent factors to consider with a car. "It's important not to get distracted when you're thinking about buying a car by the things that don't matter," Sam explains, "The first car I bought I purchased because they had fun gimmicks that seduced me." It's far more crucial and important to look at:
As any proud Suzuki owner knows, those are all factors that make Suzukis unique, long-lasting and ensure they have relatively low running costs. After all, your initial purchase price is only one of many costs incurred by your car. The running costs (listed above) and insurance are ongoing amounts that should form part of your car budget.
However, many people like to sell their cars sooner rather than later because they fear maintenance costs getting out of control.
WHEN TO SELL
"If you think about a car as an expense, the question is how you can optimise how much it is costing you every month," says Sam, "When the maintenance cost starts to accelerate, and when the car becomes mechanically unsound and unsafe, then it's time to sell your car."
Added to this, Sam explains that there aren't huge dips or inflection points around reselling your car – you mainly lose money when you drive it off the dealer floor, so resale value shouldn't massively impact your decision around keeping or selling your car. You can use this online tool to see how much your car is worth right now (and sadly, that amount will probably disappoint you!)
HOW TO KEEP YOUR CAR IN GOOD CONDITION FOR LONGER
Keeping your car for longer is reliant on the proper maintenance of it. We have an extensive online resource available on this topic that's well worth bookmarking for ongoing car care and many more resources for people interested in educating themselves on all things car related.
And just to punt two customer centric offerings we think you'll love: you can sign up for service reminders through our website (and that's for any car model). It's a helpful way to ensure you get your car serviced according to schedule. This is important for keeping your vehicle in tip-top shape, and therefore keeping it for longer, and also for keeping down your running and maintenance costs in the long term. Suzuki drivers can book a service through our website too.
HOW TO CALCULATE IF YOU SHOULD KEEP OR SELL YOUR CAR
This incredibly useful calculator created by Sam Beckbessinger can be accessed here, and is designed to be used in conjunction with her book. However, it can be used by curious car owners now.

BIGGEST FINANCIAL MISTAKES CAR BUYERS MAKE
Sam says there are several big mistakes car purchasers make:
Focusing on the wrong features when choosing the car.

Not getting a good car financing deal and getting pressured into buying a car that feels affordable but isn't. If you can just squeeze it into your budget, it's not the right financial choice.

Forgetting to look at the lifetime value of that car.

Being pressured into buying cars that are the top of their budget. "Most middle class South Africans have no financial safety net and are one disaster away from their budget being blown. This is the beginning of a debt spiral and this is when South Africans get into real problems financially. Cars are not the most expensive debt, but they are expensive, and can push you into an uncomfortable zone," says Sam.
MAIN TAKEAWAY
"Many of us are financially stressed, and we all think about our money month to month," explains Sam, "Where you really start to change your control is when you step out of that thinking and think about lifetime costs and lifetime value. When you can step out and not ask what I can afford each month, rather think about the value over a lifetime. Investing and maintaining your car is really worthwhile."
Anyone with a Suzuki parked outside can breathe a sigh of relief knowing they made a wise financial investment.
For more car buying advice, download our useful guide to buying a car.