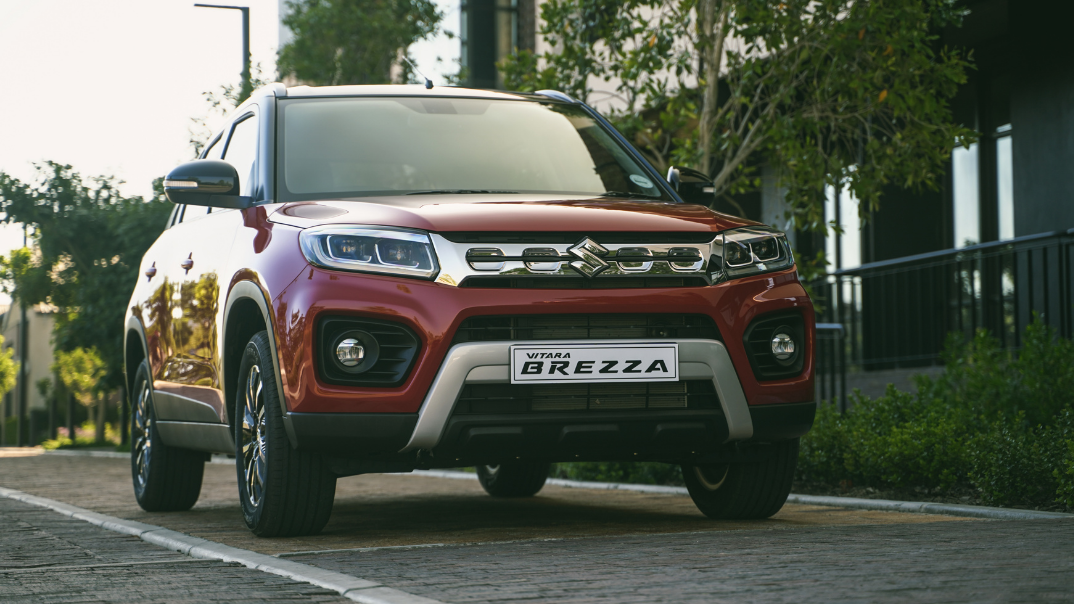 From humble beginnings to making history, we're diving into the Suzuki Vitara's rich heritage and exploring the origin story of this iconic superhero of a car.
Estimated reading time: 3 minutes, 1 second.
From a small loom manufacturer in Japan to a global household name in the motor industry, Suzuki has over 100 years of rich history.
Originally founded as Suzuki Loom Works by Michio Suzuki in 1920, the Suzuki brand was popular and reliable right from the start. In 1954, Suzuki Loom Works officially became Suzuki Motor Co. Over the next 24 years, Suzuki would make history time and time again, from groundbreaking Suzuki motorbikes to the ever popular Suzuki Jimny.
But in 1988, Suzuki became the pioneer of the compact SUV segment – making history and changing the game forever. With the launch of the legendary Suzuki Vitara dawned a new era of 4WD vehicles.

Up until that point in history, SUVs were expensive and not practical for city driving or road trips with large families. Suzuki combined its innovative thinking with its practical knowledge to create a unique vehicle capable of conquering gravel travel and tarmacs alike. Thus, the Vitara was born. Boasting fuel efficiency, compact dimensions, heavy-duty features, and comfort, the Vitara quickly became one of the most popular Suzuki models to date.
Since its debut in 1988, the Suzuki Vitara is still going strong, three decades later. The Vitara has become synonymous with blue skies, open roads, and exploration. The Vitara remains relevant and revolutionary, conquering markets across the globe.
With 33 years of history behind this model, it's not surprising that the Vitara has been a long-standing member of the Suzuki family.
This year, Suzuki Auto South Africa is launching the long-awaited Vitara Brezza, and it's hitting South African roads at record speed! We're confident it will conquer the South African market as it has the Indian market. The Vitara Brezza was launched in India in 2016, and became the fastest-selling SUV vehicle in its segment, reaching 500 000 unit sales in just 47 months. It quickly became the best selling compact SUV in India and won the Indian Car of The Year award in 2017. Since then, Suzuki has maintained a 23% segment market share in India, and an 11% market share in the entire SUV category.
The Suzuki Vitara Brezza is available in four models variations; the Vitara Brezza 1.5 GL, available in both manual and automatic transmission, and the Vitara Brezza 1.5 GLX, also available in both manual and automatic transmission. Pricing ranges from R244 900 to R309 900, making the Vitara Brezza affordable across a wide range of budgets. As always, the Vitara Brezza will include a service plan of four years / 60 000km and a promotional warranty of five years or 200 000 km.
But it's not just the numbers that make the Vitara Brezza so popular. Suzuki is renowned for our reliability, excellent product quality, trustworthiness, and commitment to our consumers. We are proud to say that the newest member of the Vitara family encompasses the same reliable, innovative, and unique ethos of its predecessors, being suitable for the adventure seeker, the city sleeker, and the modern South African family.
Read more about the Vitara Brezza here
Here at Suzuki, we craft vehicles that are stylish, safe, smart, and spacious. The Vitara's legendary heritage is testament to that. With so much history, it's no wonder Suzuki is one of the world's most trusted brands. After all, Suzuki isn't just a brand… It's a Way of Life.
Book a test drive today to experience the Vitara Brezza's magic up close and personal.
---
Subscribe to our blog to receive more creative content and information from Suzuki delivered straight to your inbox.